Listeria Outbreak: Tainted Cantaloupes Kill 21, 1 Miscarriage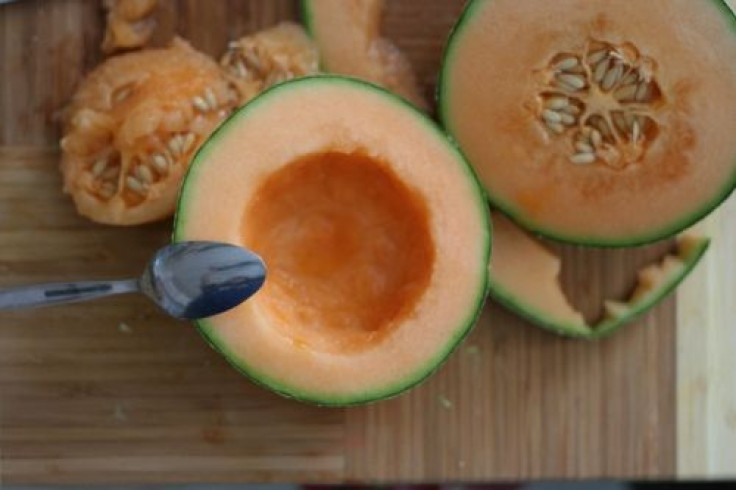 The death toll associated with a listeria outbreak in cantaloupes increased to 21 on Friday with infections being reported in at least two dozen states, according to U.S. officials.
The Centers for Disease Control and Prevention received reports of 21 deaths as of 9 a.m. Eastern Time on October 6.
There were 5 in Colorado, 1 in Indiana, 2 in Kansas, 1 in Maryland, 1 in Missouri, 1 in Nebraska, 5 in New Mexico, 1 in New York, 1 in Oklahoma, 2 in Texas, and 1 in Wyoming. In addition, one woman pregnant at the time of illness had a miscarriage.
Since the cantaloupe recall was announced by Jensen Farms on September 14, a total of 109 persons have been infected with any of the four outbreak-associated strains of Listeria, according to the CDC report.
The CDC warned that more ill persons may be reported because of the time lag between diagnosis and laboratory confirmation and also because up to 2 months can elapse between eating contaminated food and developing listeriosis.
The CDC says cantaloupe that is not from Jensen Farms is safe to eat. If consumers aren't sure about the origin of their cantaloupes, they should ask the stores that sold it to them, the CDC recommends. Cantaloupes from unknown sources should be thrown out.
Listeria is an organism that can cause serious and sometimes fatal infections in young children, frail or elderly people and others with weakened immune systems.
Pregnant women can suffer miscarriages and stillbirths if infected.
Published by Medicaldaily.com