Long COVID: Ranking The Most Common Symptoms Based On Prevalence
Many people who have had COVID-19 struggle with lingering effects months later. Scientists have ranked the long COVID symptoms based on their prevalence to determine which ones are the most common among patients.
A study published in Brain, Behavior & Immunity identified the most common symptoms among patients and determined which ones were affecting more than the others. The scientists recruited 200 patients who got infected with the virus four months prior and monitored their symptoms.
According to the research team, while neuropsychiatric symptoms emerge in the acute phase of the infection, there is a need to accurately characterize how the symptoms evolve, especially amid the ongoing pandemic.
After observing the patients and collecting data, the team found that the most common symptoms of long COVID were fatigue and headache. The former had a 69% rating, while the latter scored 67%.
The top two symptoms were followed by changes to taste (54%) and smell (55%), mild cognitive impairment (47%), memory problems (30%), depression (25%) and confusion (20%).
Other common physical symptoms of long COVID determined in the study included cough, muscle aches, nasal congestion and chills.
"Our results support the growing evidence that there are chronic neuropsychiatric symptoms following COVID-19 infection. Our results suggest that self-reported neurologic symptoms do not appear to correlate with associated quantitative dysfunction, emphasizing the importance of quantitative measurements in the complete assessment of deficits," the team concluded.
The researchers noted that the prevalence of at least one self-reported neurological symptom related to COVID-19 was 160 out of 200. The participants reported 59 unique comorbidities, and hypertension was the most common.
"There are a lot of symptoms that we did not know early on in the pandemic what to make of them, but now it's clear there is a long COVID syndrome, and that lot of people are affected," study co-author Dr. Elizabeth Rutkowksi said in a news release.
She continued, "They have body fatigue where they feel short of breath, they go to get the dishes done, and they are feeling palpitations, they immediately have to sit down, and they feel muscle soreness like they just ran a mile or more. There is probably some degree of neurologic fatigue as well because patients also have brain fog, they say it hurts to think, to read even a single email and that their brain is just wiped out."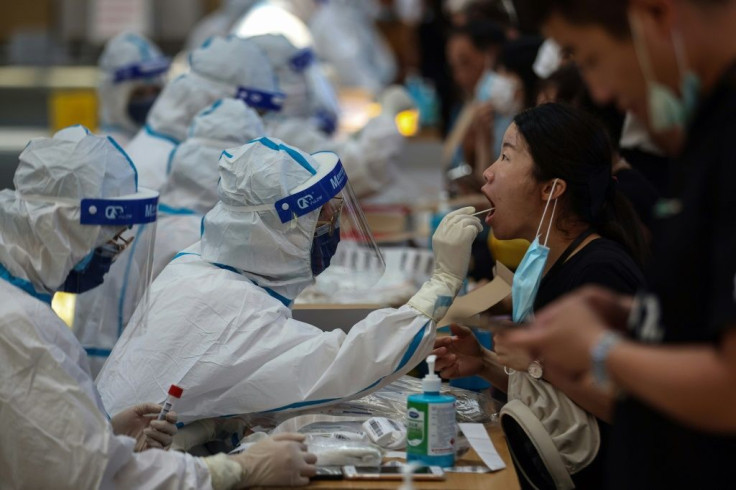 Published by Medicaldaily.com