Lowe's Workers Help Vietnam Vet Fix His Broken Wheelchair; 'It Was Our Honor'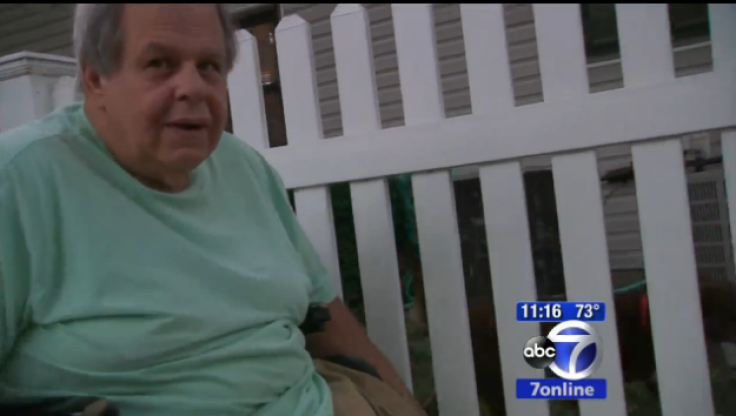 So much of everyday news is comprised of tragedies and heartbreaks, but sometimes a piece of news comes along and it just brightens your day. Michael Solsona from Graniteville, Staten Island, is that type of news.
The Vietnam veteran, who lost his leg above his knee after stepping on a land mine when he was just 20 years old, has been wheelchair-bound ever since. His chair is something he relies on to get around, but it sometimes gives him a hard time. When he was shopping last week at his local Lowe's, he felt it give way.
"I said, 'Oh no Michael, what are we going to do? We don't have any tools. And he said, 'Hello are you crazy? We're in Lowe's. We're in the tool capital of the world!'" said Frieda Solsona, Michael's wife, Eyewitness News 7 reported. The couple decided they would just get what they needed and fix the wheelchair at home.
The good-hearted workers from Lowe's intervened and weren't having it. "They tore the wheelchair apart. They tried all different types of bolts," Michael Solsona said, "I was thanking them and they said, 'You're not leaving here until the wheelchair is like new.'"
He's made repeated inquiries to the Veterans Administration office for a new wheelchair but hasn't received it. "This isn't about bashing the VA," he told Today. "They're full of wonderful people but are overloaded because we fought too many wars and can't afford to take care of all the guys when they come back."
People have been offering him help after seeing his story go viral.
"Our associates go above and beyond to take care of the community. They think of them as family," said Troy Goins, a manager at Lowe's. The employees said, "It was our honor," to help Solsona.
"It's good. It's great. I hope the new wheelchair is as good as this one is now," Solsona said.
Published by Medicaldaily.com