Lung Cancer Treatment Research: Immunotherapy Drug Caused Less Severe Side Effects Than Chemotherapy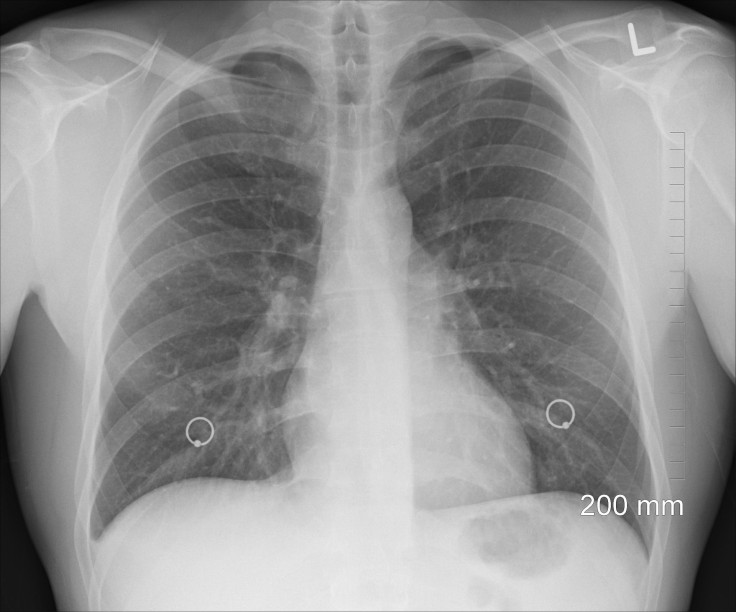 Chemotherapy is the go-to treatment for cancer, but recent medical trends reveal that immunotherapy is gaining in popularity and could even replace chemo for some cancers. Most recently, a study has found that immunology treatment for non-small cell lung cancer patients resulted in dramatically fewer side effects than the traditional treatment.
The study, now published online in The New England Journal of Medicine, found that survival rates for non-small cell lung cancer patients treated with immunotherapy were relatively the same as those treated with chemotherapy; however, the patients who received immunotherapy with the drug Nivolumab had fewer severe reactions to their treatment than the chemo patients.
"In general, immunotherapy is much less toxic than chemotherapy," said lead study author David Carbone, Yahoo Beauty reported.
Read: Lung Cancer Survival Rate: New Tool Helps Predict Patient Prognosis
For this study, the team randomly assigned 423 patients with non-small cell lung cancer to receive either the immunology drug Nivolumab or traditional platinum-based chemotherapy. Patients receiving chemotherapy could cross over to receive Nivolumab at the time of disease progression. Results showed that Nivolumab was not associated with significantly longer survival rates, but there were notable differences in adverse side effects between the two groups. For example, 71 percent of the patients who received Nivolumab experienced adverse events of any grade, compared to 92 percent of patients who received chemotherapy. In addition, 18 percent of patients who received Nivolumab experienced serious side effects, compared to 51 percent of patients who received chemotherapy.
Non-small cell lung cancer is the most common form of lung cancer, making up 80 to 85 percent of all cases. According to the American Cancer Society, lung cancer is the second most common cancer in both men and women, following prostate in men and breast cancer in women. One of the most effective prevention techniques you can take is to give up smoking tobacco. However, this form of cancer can also occur in non-smokers.
Immunotherapy is a type of medical treatment that teaches the patient's own body to fight off cancer. According to the American Cancer Society, it can do this by either stimulating the immune system to work harder or smarter in order to attack cancer cells, or by giving the immune system more components to fight off the cancer, such as man-made proteins.
While immunotherapy has been extremely successful in treating a number of different cancers, the treatment may not be a go-to for all types of cancer, as certain mutations can either render the treatment useful or obsolete, Yahoo reported. Rather, immunotherapy may be yet another tool in the fight against this disease, and at this point, doctors and researchers can use all the help they can get.
Source: Carbone DP, RIck M, Paz-Ares L, et al. First-Line Nivolumab in Stage IV or Recurrent Non–Small-Cell Lung Cancer. The New England Journal of Medicine . 2017
See Also:
Lung Cancer Treatment Breakthrough: Experimental Therapy 40% Better Than Chemotherapy At Preventing Deaths
Lung Cancer Patients May Live Longer Thanks To A New Experimental Drug
Published by Medicaldaily.com