Doogie Howser Wannabe, Malachi Love-Robinson, Gets Caught Playing Fake Doctor Again: How Often Does This Happen?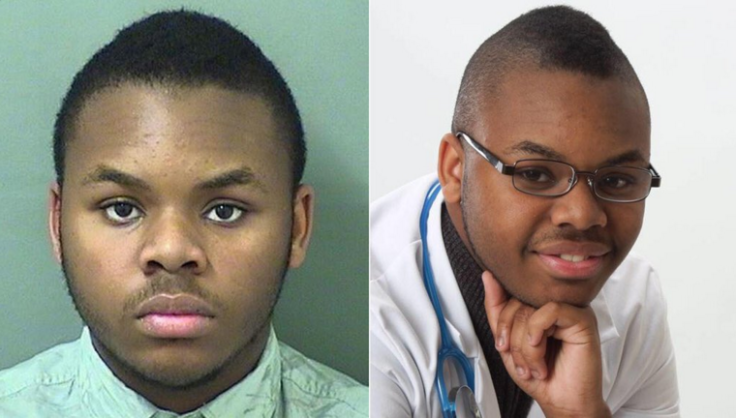 For all you millennials out there, Doogie Howser M.D. was a television show that ran from 1989 to 1993 on ABC. The plot centered around Dr. Douglas "Doogie" Howser (played by Neil Patrick Harris), who became the youngest licensed doctor in the country at the tender age of 14.
Meet 18-year-old Malachi Love-Robinson, the Doogie Howser wannabe. Only Neil Patrick Harris' character actually went to medical school. Love-Robinson was arrested by the Palm Beach Narcotics Task Force Feb. 16 on suspicion of practicing medicine without a license. The ambitious South Florida teen was arrested in a physician's building near West Palm Hospital where he had set up his practice that he called New Birth New Life Holistic and Alternative Medical Center & Urgent Care, according to the Palm Beach Post.
Love-Robinson even went so far as to set up a website for his practice where he describes himself as "a well-rounded professional that treats, and cares for patients, using a system of practice that bases treatment of physiological functions and abnormal conditions on natural laws governing the human body."
As if making up a fictitious medical practice specializing in holistic approaches wasn't enough, it seems this is not the first time Love-Robinson has paraded around as Dr. Love-Robinson. Last year at the age of 17, he was caught wandering the halls of St. Mary's Medical Center wearing a lab coat and stethoscope. No charges were filed since he did not enter any patient's room or perform any medical treatments, the Post reported.
The Florida Department of Health also announced on Tuesday that they had sent Love-Robinson a cease-and-desist order back in October due to a phony medical practice he was running out of Boynton Beach. Love-Robinson had been operating his medical office in West Palm Beach since at least January 26. The office directory from the building he was practicing out of listed him as a Ph.D and a doctor of psychology.
Authorities were tipped off by a call from the Crime Stoppers of Palm Beach County hotline. He was taken into custody shortly after performing a physical examination on an undercover agent and offering up medical advice. Love-Robinson's mother told authorities her son had been diagnosed with an illness and was refusing to taking medication when he was caught wandering the halls of St. Mary's back in October. The name of the illness has since been redacted from the official incident report, according to news reports.
Published by Medicaldaily.com