Malaysia Bans Chicken Products From China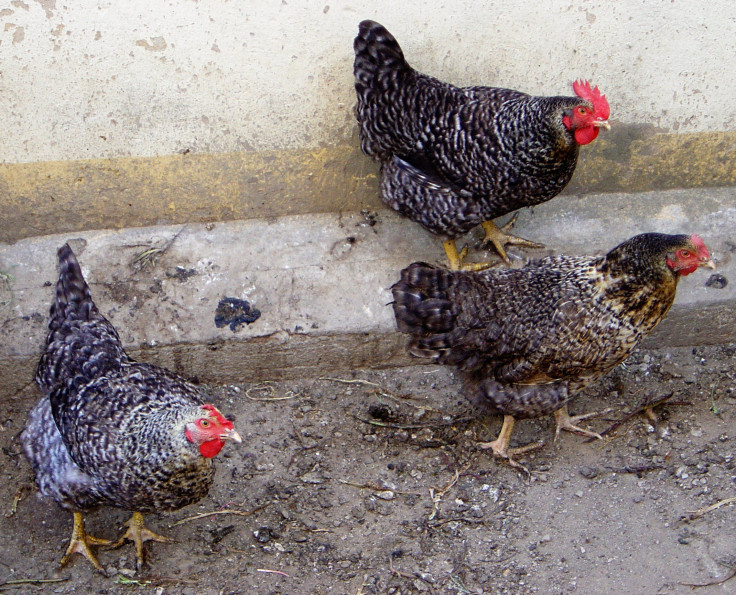 Malaysia has temporarily halted the importation of chicken products from China as a precautionary measure against the A(H7N9) avian influenza, said Abd Aziz Jamaluddin director-general of the Department of Veterinary Services (DVS).
So far no A(H7N9) flu cases have been reported in Malaysia.
DVS has issued an order to detain all containers of chicken products imported from China. Authorities reported that, before the freeze was announced, 98 containers of frozen deboned chicken were already on their way; each shipment will be held and tested for the virus before they are allowed into the countries.
Wan Mohd Kamil Wan Nik, who heads the poultry safety division at DVS, said poultry farmers are already required to inform DVS if 3% or more of their chickens become sick. But the department will toughen its monitoring of local farmers and processors.
The ban has been effective as of April 23 after the first case of human infection with the virus was reported in the coastal province of Shandong, a major chicken-processing area in China. The province accounts for the bulk of poultry that ends up in Malaysia, Abd Aziz said.
Annually, Malaysia imports around 20,000 to 22,000 metric tons of frozen deboned chicken meat from two largest plants based in Shandong, accounting for 65% of the country's annual purchases from abroad. The rest comes from Thailand and the European Union.
In Malaysia, consumption of chicken meat is high by global standards, with per-capita consumption around 77 pounds, reflecting in part subsidies and price controls, the Wall Street Journal reports. Because there are no religious restrictions against its consumption, chicken is a popular source of protein in the country.
The World Health Organization has issued a global advisory on the avian flu, urging against contact with live poultry, although it stopped short of recommending travel restrictions to China. China has reported a total of 109 laboratory-confirmed cases of human infection with avian influenza A(H7N9) virus including 22 deaths to WHO.
There is no vaccine available, though researchers at the Centers for Disease Control and Prevention are working on a vaccine candidate virus. Scientists have confirmed that this strain of flu has been transmitted to humans from chickens. In normal cooking temperatures, the virus would be inactivated, including in poultry and game birds.
Published by Medicaldaily.com