Man Born With Severely Uneven Testicles Is First to Make Them the Same Size With a Chin Implant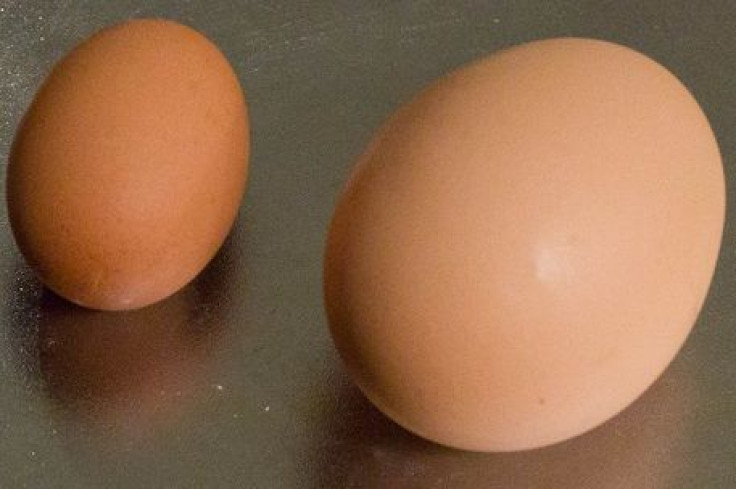 A man born with extremely uneven testicles has become the first in the world to have them made more symmetrical with an implant typically used for shaping the chin or cheekbones, according to a new report.
Mexican doctors who carried out the surgery said that the operation reflects the growing number of men who have issues with their genitalia, according to a report published in the Journal of Sexual Medicine.
The 45-year-old unnamed man is reported to have been born with an extremely small right testicle that never descended, a medical condition known as cryptorchidism.
Doctors had initially removed the man's non-functioning right testicle and replaced it with the "largest implant on the market," Dr. Fernando Ugarte, the patient's surgeon and urologist, told the news website LiveScience.
However, the first operation made the man's testicles appear uneven and left his other testicle looking inadequate in comparison. Doctors said that the man suffered body-image issues and had been diagnosed with body dysmorphic disorder, a mental obsession with a specific physical blemish that is frequently seen in people with anorexia or bulimia, Ugarte said.
Therefore, to correct the man's uneven testicles, in 2011, Ugarte and his colleagues at National Autonomous University of Mexico made a tiny incision in the man's groin and placed a silicone chin implant between the left testicle and several layers of tissue.
Doctors said that the silicone implant was about 6mm thick and is traditionally used to plump of the chin or cheekbones.
Ugarte said that the surgery is safe and will not reduce fertility or sexual function in men because it doesn't touch the testicle at all, adding that the man resumed sexual activity about a month after surgery.
"After one year, his testicular function is perfect. And he's feeling all right," Ugarte said, according to Live Science.
Two other men have since had the surgery after the first successful operation, the authors wrote in the study.
Doctors also discuss the fact that men are starting to become just as worried about body image as women.
"We are starting to have the same kind of problems that the ladies have with body image," Ugarte said.
"There are many people who are probably not feeling satisfied with their testicular size, and now they have a new option," he said.
Ugarte said that it is commonly know that many men's magazines have techniques or pills or products for penis enhancement.
"But now, patients also want to have bigger testicles, not just the penis," he said.
Published by Medicaldaily.com