Man 'Too Fat To Fly': British Airways Leaves 500-Lb. Passenger Stranded In Chicago [VIDEO]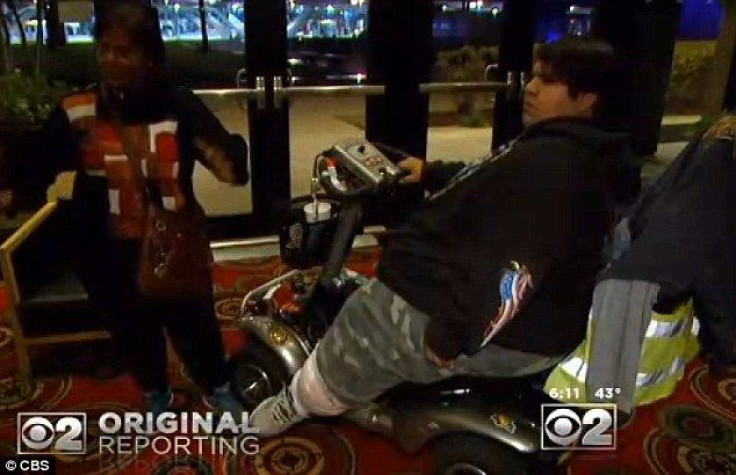 A French man was denied a seat on a British Airways flight after the airline said that it could not accomodate him because of his morbid obesity. Kevin Chenais, 22, was visiting the Mayo Clinic for the past 18 months to treat his hormone disorder. He has been left stranded in Chicago after the airline said that he was "too fat to fly."
"If they could bring him here with that problem in economy, there was a way to take him back by economy but just get him back home for his medical treatments to continue," said his mother, Christina Chenais, to CBS News.
Chenais was supposed to fly back to France seven days ago, but now the family is planning on taking a train to New York City and then boarding the Queen Mary II cruise ship to England.
This is not the first time that a passenger was denied a flight because of his or her weight. Last year, the husband of an obese woman sued KLM airlines for $6 million after his wife was denied the flight and subsequently passed away.
The Federal Aviation Administration (FAA) gives average weight specifications for men and women in its regulations handbook. In 2005, it revised its weight limit to 184 lbs. for men, which is 316 lbs. heavier than Chenais' current weight.
"Our customer service team worked diligently to find a solution…Unfortunately, it is not possible to safely accommodate the customer on any of our aircraft," a British Airways spokesperson said in a statement, CBS News reports. The airline said that the needs of customers are handled on a case-to-case basis, and Chenais was just too heavy to fly.
Chenais' parents said that they had informed British Airways about their son's issue before the flight was booked.
"We blame British Airways because now they just leave us and they brought us here," Christina said.
Watch the CBS News report below:
Published by Medicaldaily.com