Many Americans See Specialists for Primary Care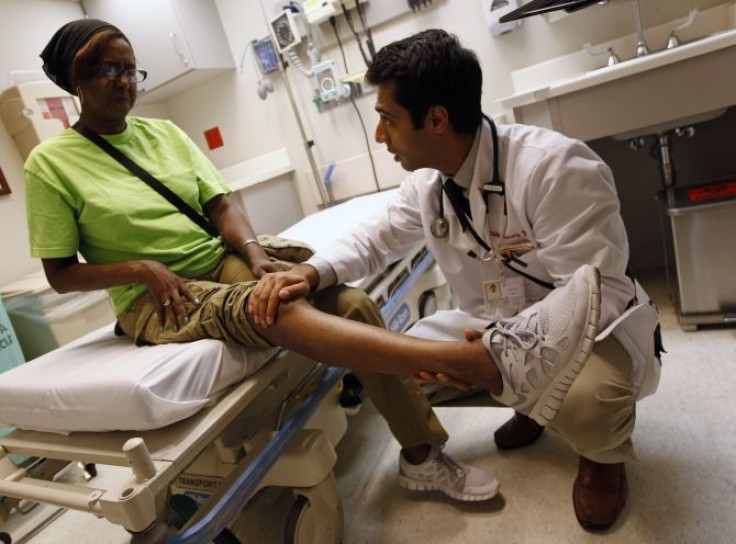 Two in five adults in the U.S. are getting general healthcare from specialist doctors, according to a new study showing that figure held steady for nearly a decade.
Researchers found that in 1999 and 2007, approximately 59 percent of visits in the U.S. for primary care were to family physicians. The other 41 percent were to specialists, such as internists and obstetricians-gynecologists.
There is evidence that in healthcare systems where primary care doctors are the first point of contact, patients see better outcomes, according to the study's lead author.
"It's very well documented that a system that is based on primary care can provide higher quality care," said Dr. Minal Kale, of the Mount Sinai School of Medicine in New York.
A study from 2011, for example, found that seniors living in areas with more primary care doctors were less likely to be hospitalized with a preventable disease and had lower death rates.
On top of quality concerns, another issue is cost.
A 2010 study found that primary care doctors earn about $60 per hour, which is much less than the $92 per hour and $85 per hour rates for surgeons and ob-gyns, respectively.
To see how many U.S. adults were getting their primary care from family doctors rather than specialists, and whether those numbers had changed over time, Kale and her colleagues analyzed a survey of doctors' offices taken between 1997 and 2007.
They looked at the number of visits for treatment of common symptoms, such as a fever, congestion and asthma, and visits for preventive exams like yearly checkups.
Kale's team had information on 8,730 visits for primary care in 1999. Of those, 59 percent were to family physicians, nine percent to internists, five percent to ob-gyns and 27 percent to other specialists.
In 2007, there was information on 12,229 visits, but the percentages of those made to family doctors and specialists remained about the same.
The researchers write in the Archives of Internal Medicine that there can be a few reasons people turn to specialists over family doctors for primary care.
One may be a belief that specialists are better at treating specific conditions.
For example, Kale told Reuters Health that some people may go to a cardiologist for chronic coronary heart disease even though a family physician can usually handle that care.
Another reason may be that a shortage of family doctors in the U.S. drives people to specialists.
The 2010 healthcare reform legislation, the Affordable Care Act, contains provisions directed at alleviating that shortage, including incentives for doctors to choose to specialize in primary care.
"We'll have to see" if those efforts to expand the primary care workforce are effective, Kale said.
Specialists are needed, she added, but we also "need to provide patients with a place and (a) physician coordinating care between several specialists, (and) someone they can turn to for critical care."
The study is published in the Archives of Internal Medicine.
@ 2012 Thomson Reuters. All rights reserved.