Despite Pot's Increasing Legitimacy, Acceptance is Anything but Consistent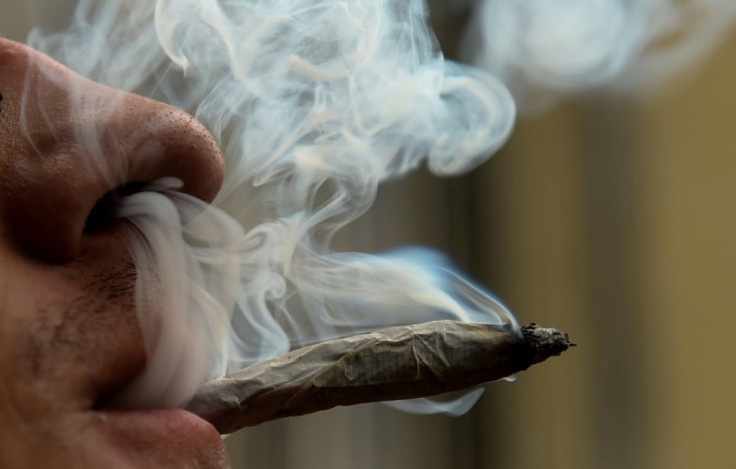 As marijuana legalization takes two steps forwards here and there, it takes a back step in others. Here is the latest.
The growing-pot growing industry
In a year of economic downturn, the marijuana industry is making good on its promise of more jobs. Leafly, an industry analyst, reported that in 2020 the cannabis industry supported 243,700 jobs, up 15% from 2019. 15% growth actually represents a slowing in the industry which more than doubled between 2018 and 2019.
Leafly's newly released 2021 report shows a gain of 77,000 jobs in 2020. The industry now supports an estimated 321,000 jobs. For a sense of scale, per Leafly, "In Michigan, there are more cannabis workers than cops." In fact, according to numbers from the Bureau of Labor and Statistics, more people are working in legal cannabis than there are EMTs and paramedics. The 2021 report was a collaboration between Leafly and Whitney Economics.
Looking forward
If New York state does, as it is rumored to do, legalize recreational use, it expects to come out an economic winner. A new report by James Parrott of The New School and Michele Mattingly, a labor market consultant, estimated that by 2027 the New York State market would be worth $2.6 billion, generating "50,806 jobs, $2.2 billion in employee compensation, $4.74 billion in valued added, and $6.1 billion in total economic output." The study was funded by Miracle-Gro, a fertilizer that, among other uses, is commonly used in marijuana cultivation.
New Mexico is moving forward with legislation of its own to legalize recreational use.
Legalized but in limbo
In 2020, residents in four states legalized marijuana. But that doesn't mean residents of Arizona, New Jersey, Montana or South Dakota can start buying and smoking just yet. Leading the pack, Arizona started sales of recreational marijuana in late January, two months after it was legalized. In Jersey, where the state legislature has yet to approve legislation regarding the industry's governance, arrests for marijuana possession have been ongoing, but they should soon stop. Gov. Phil Murphy recently signed legislation that will decriminalize possession of up to six ounces of marijuana.
Montana is also moving slowly. Here, you can smoke it, but not buy it. Licensing is not likely to be in place until 2022, according to KRTV News. But, good news for those with green thumbs: it is legal to grow for personal use. Things are also stalled in South Dakota. South Dakota legalized both medical and recreational marijuana, but the process is now tied up in the state court.
Medical use meets federal rules
In America, the battle between federal and state legislation has spelled trouble for those in the Veterans Administration. Although the drug is legal in many states, at the federal level it is still considered a controlled substance. As federal employees, VA doctors cannot endorse the use of cannabis, but they can discuss it use.
A small study published in Family Practice found that although 9% of veterans use cannabis, and almost half of them for medicinal use, Veterans Affairs doctors are not necessarily familiar or comfortable with marijuana.
The researchers found that "... VA clinicians have feelings of uncertainty towards cannabis use for medical purposes," and don't feel comfortable talking with patients for many reasons. Some doctors felt uncomfortable because of internal policy, the lack of regulation, not enough research, or unfamiliarity with the products.
The researchers found differences of opinion in the 14 doctors they surveyed, but concluded that "Clinician-facing educational materials that include information about cannabis products, dose and harms would be of benefit."
Some of the doctors the researchers surveyed objected to the lack of research. This too might be changing. Marijuana Moment reported on the renewed effort to encourage marijuana research. Currently, as a schedule I drug, researchers cannot easily study the effects of marijuana the same way they would other therapeutic drugs. A group of senators reintroduced a bill that would promote marijuana research. Dianne Feinstein (D-CA), Brian Schatz (D-HI), and Chuck Grassley (R-IA) are the lead sponsors of the bill.
Other attempts are underway to reclassify marijuana as a schedule III drug. The loosened restrictions would allow more research.
Whether the future of marijuana will be different under the Biden administration is unclear, but the push from states, consumers, and legislators for more, safer use and access seems to be the path forward.
Sabrina Emms is a science journalist. She got her start as an intern at a health and science podcast out of Philadelphia public radio. Before that she worked as a researcher, looking at the way bones are formed.
Published by Medicaldaily.com