Marijuana Dangers 2019: More Kids, Teens Suffer Pot Poisoning After Legalization
The legalization of medical marijuana is Massachusetts in 2012 has led to pot-related poisoning calls involving kids and teens to more than double from 2009 to 2016.
This unwanted consequence from decriminalizing the use of pot for medical use, while frightening on its face, becomes less frightful when looking at the actual figures. For the seven years from 2009 to 2016, poison control centers in the state received 218 calls involving pot exposure in children and teens. This came to about 30 calls a year or two to three a month.
The calls accounted for 0.15 percent of all calls to poison control during that period were related to kids, according to a study by the University of Massachusetts Amherst School of Public Health and Health Sciences.
On the other hand, the incidence of pot-related calls jumped to 1.1 calls per 100,000 population after legalization. This compares to a scant 0.4 calls per 100,000 population prior to legalization.
Many of the poisoning calls came from parents whose children had managed to open medical marijuana products whose packaging is designed to defeat children trying to open them.
"I had been hopeful that the stricter packaging laws that Massachusetts implemented would have prevented us from seeing some kind of increase," study lead researcher Jennifer Whitehill, an assistant professor with the University of Massachusetts, said.
The study showed almost four out of five calls came from healthcare facilities and involved exposures to marijuana that resulted in moderate or minor health effects. There were only four cases with major effects. Thankfully, no deaths were reported.
About one-quarter of the reported cases were reported as unintentional ingestion. Nearly a fifth of these calls involved children younger than 4.
Teens were the largest number of cases reported to Massachusetts poison control. Of this total, teens with ages 15 to 19 accounted for 82 percernt of all calls related to marijuana.
Whitehill believes experimentation likely spurred most of those poisoning calls.
"Teenagers are clever and crafty," noted Whitehill. "Parents for a long time have thought about where to store alcohol that isn't easily accessible by their children. As the social norms around cannabis in people's homes start to change, I think it's well worth parents thinking about the safer storage of cannabis products."
The study revealed more must be done to keep legal pot out of the hands of children, said Linda Richter, director of policy research and analysis with the Center on Addiction in New York City.
"Policymakers should ban marijuana edibles that look like regular food products -- especially those that appeal to children, such as gummy bears, lollipops, other candy, chocolate or brownies," Richter pointed.
"In addition to child-resistant packaging, opaque and resealable packaging for marijuana edibles should be required to help prevent young children from being able to see or access the marijuana inside the package, even if it has already been opened."
Richter also pointed that manufacturers should be required to package marijuana products in small doses so even if a child does get into a package, their exposure will be minimized.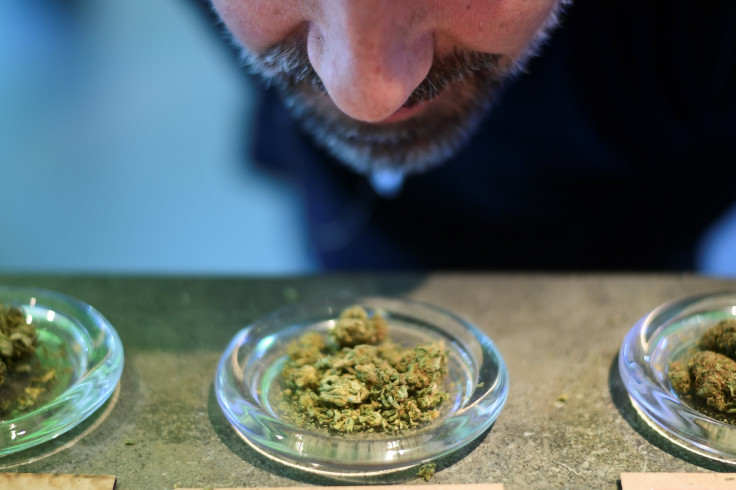 Published by Medicaldaily.com