Marijuana Legalization Victories Could Be Short-Lived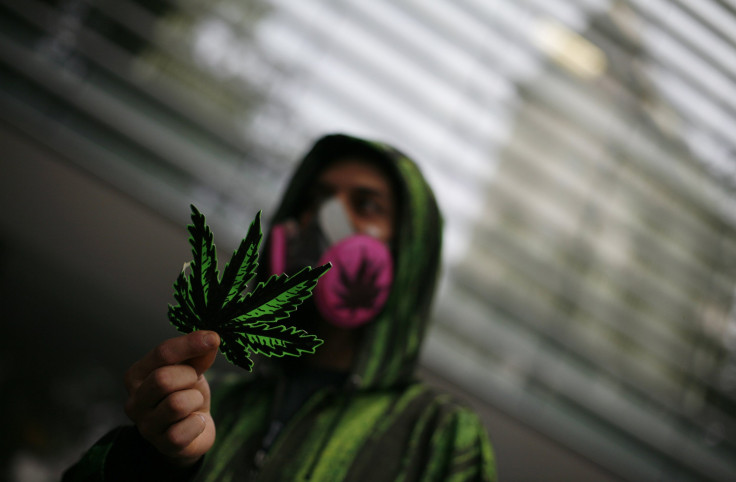 Votes making Colorado and Washington the first U.S. states to legalize marijuana for recreational use could be short-lived victories for pot backers because the federal government will fight them, two former U.S. drug control officials said on Wednesday.
They said the federal government could sue to block parts of the measures or send threatening letters to marijuana shops, followed up by street-level clampdowns similar to those targeting medical marijuana dispensaries the government suspects are fronts for drug traffickers.
"This is a symbolic victory for (legalization) advocates, but it will be short-lived," Kevin Sabet, a former adviser to the Obama administration's drug czar, told reporters.
"They are facing an uphill battle with implementing this, in the face of ... presidential opposition and in the face of federal enforcement opposition," Sabet said.
Colorado and Washington state legalized the possession and sale of marijuana for adult recreational use on Tuesday through ballot measures in defiance of federal law, while a similar initiative was defeated at the polls in Oregon.
The initiatives appeared to reflect growing national support for liberalized marijuana laws, as indicated by a Gallup poll last year that found 50 percent of Americans favored making it legal, versus 46 percent opposed.
The U.S. Department of Justice, which considers marijuana an illegal drug liable to being abused, said enforcement of the federal Controlled Substances Act "remains unchanged."
"We are reviewing the ballot initiatives and have no additional comment at this time," a government statement said.
Sabet said he expected the Obama administration would at some point file a federal lawsuit to challenge and seek to block aspects of state-level legalization measures and that this "is going to be caught up in the courts for quite a while."
HARD TO ROLL BACK CLOCK
But federal action was not expected to snuff out state-sanctioned marijuana in those states - especially the ability of individuals to possess an ounce or less of the drug without risk of arrest by local police.
Sabet, who opposes legalization, acknowledged that states were free to eliminate their own penalties for possession. But he said U.S. Attorneys could send letters to Colorado and Washington governors warning them not to implement provisions to regulate and tax marijuana at special stores.
Or the federal government could wait until such a system is created and sue to block it, he said.
Colorado Governor John Hickenlooper, a Democrat, had said he personally opposed his state's legalization measure. But he has since said he plans to respect the will of voters.
In Washington state, Democratic gubernatorial candidate Jay Inslee, who was leading in the vote count in a tight race, has spoken out against his state's initiative but is committed to implementing it, campaign spokeswoman Jaime Smith said.
If the Obama administration reacts too harshly, it could suffer politically with younger, more left-leaning voters who chose legalization and typically lean Democratic.
But President Barack Obama also faces pressure from anti-drug groups to protect young people from harm they say would result if states set up a regulated and taxed marijuana trade.
Robert DuPont, who served as drug czar for former Presidents Richard Nixon and Gerald Ford and opposes legalization, said he welcomed a confrontation.
"I think it's time to resolve it," he said.
Ian Millhiser, senior constitutional policy analyst with the left-leaning Center for American Progress, said the federal government, even if it sues to challenge the Colorado and Washington initiatives, cannot force police in those states to arrest people for marijuana infractions.
"If I were Barack Obama, I would look at this and say I would rather have young voters with me," Millhiser said.
@ 2012 Thomson Reuters. All rights reserved.