Marilyn Edge, Arizona Mother, Booked On 2 Counts Of Murder: Daughter, 10, And Autistic Son, 13, Found Dead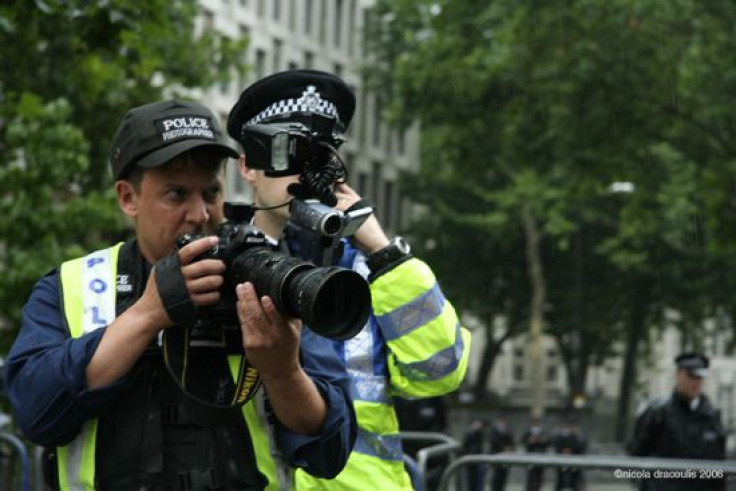 On Saturday, Santa Ana, Calif., police booked Marilyn Edge, 42, of Scottsdale, Ariz., on two counts of murder for allegedly killing both her autistic son Jaelen, 13, and her daughter, Faith, 10. The children's father, who lives out of state, was notified of their deaths on Sunday, Mail Online reported.
After Edge crashed her car into protective poles surrounding an electrical box in an Albertsons parking lot, Costa Mesa police were called to the scene, USA Today reported. When officers arrived at the crash site, Edge attempted to choke herself with a belt or rope inside her locked car. The rescuers broke a window to get inside and free her, and then discovered propane tanks in Edge's car, Mail Online reports.
"It was clear that it was an intentional act," Costa Mesa Sgt. Tim Starn told USA Today. Yet, as the paramedics prepared to take her to a nearby hospital, "she made some statements that indicated a crime might have occurred" in Santa Ana, Starn added.
Promptly, the police called officers in Santa Ana who went to a third-floor Hampton Inn hotel room at about 9 a.m., Santa Ana police Cpl. Anthony Bertagna told the Associated Press. No weapon was recovered from the scene, Bertagna said, and the children did not appear to have been stabbed or shot. Officers have no understanding why Edge ended up in Orange County. Although she is from Arizona, she has a previous address in San Jose, Calif., and her car has a Georgia license plate, police told Mail Online.
After investigating court records, Edge sued the Secretary of Health and Human Services in 2004 alleging a vaccination gave her son autism. Citing a lack of medical records and valid medical opinion to support such claims, Chief Special Master Patricia Campbell-Smith apparently dismissed the suit for 'insufficient proof' last year while awarding Edge a judgment in the amount of $7,692 to settle legal fees owed for the suit.
Published by Medicaldaily.com