Former Martin Shkreli-Led Drug Developer Pledges Responsible Pricing For Its Products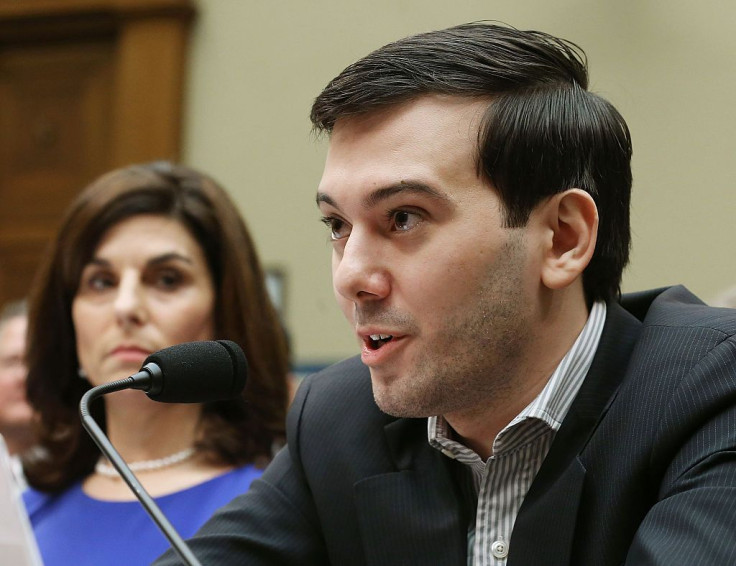 (Reuters) - A biotechnology company, previously led by controversial former drug executive Martin Shkreli, on Monday vowed not to engage in aggressive pricing and to develop a transparent and 'responsible' pricing model for its products.
KaloBios Pharmaceuticals Inc, which fired chief executive Shkreli last December following his arrest on charges of securities fraud, filed for Chapter 11 bankruptcy later that month.
Shkreli, who sparked outrage last year as the head of Turing Pharmaceuticals when he raised the price of a drug to treat a parasitic infection to $750 from $13.50, was indicted in December and sued at the same time by the U.S. Securities and Exchange Commission.
KaloBios, which is developing drugs to treat Chagas disease and cancer, said on Monday that it intended to price its products at overall cost, plus a 'reasonable and transparent' profit margin, if and when they are ready for marketing.
KaloBios named Shkreli as its CEO on Nov. 20, after Shkreli and a consortium of investors bought about 70 percent of its shares.
Over the course of Shkreli's tenure with KaloBios, the company acquired the rights to an experimental Chagas disease drug.
At the time, Shkreli had said that existing data on the compound, benznidazole, was sufficient to submit a U.S. marketing application in 2016.
There exist no approved drugs for Chagas disease in the United States or Europe. However, benznidazole is cleared for use in Latin America, and is considered the standard-of-care treatment in the region.
"We are not conducting original research on benznidazole and therefore do not plan to incorporate an 'R&D premium' into the price," KaloBios added in a statement on Monday.
Chagas disease, which affects more than 300,000 people in the United States, spreads through the droppings of a small beetle known as the Kissing Bug and primarily attacks the heart, ultimately causing heart failure and death.
(Reporting by Natalie Grover in Bengaluru; Editing by Shounak Dasgupta)
Published by Medicaldaily.com