Mastectomy Bras: Wearers Of The "Survivor" Bra Receive Full Support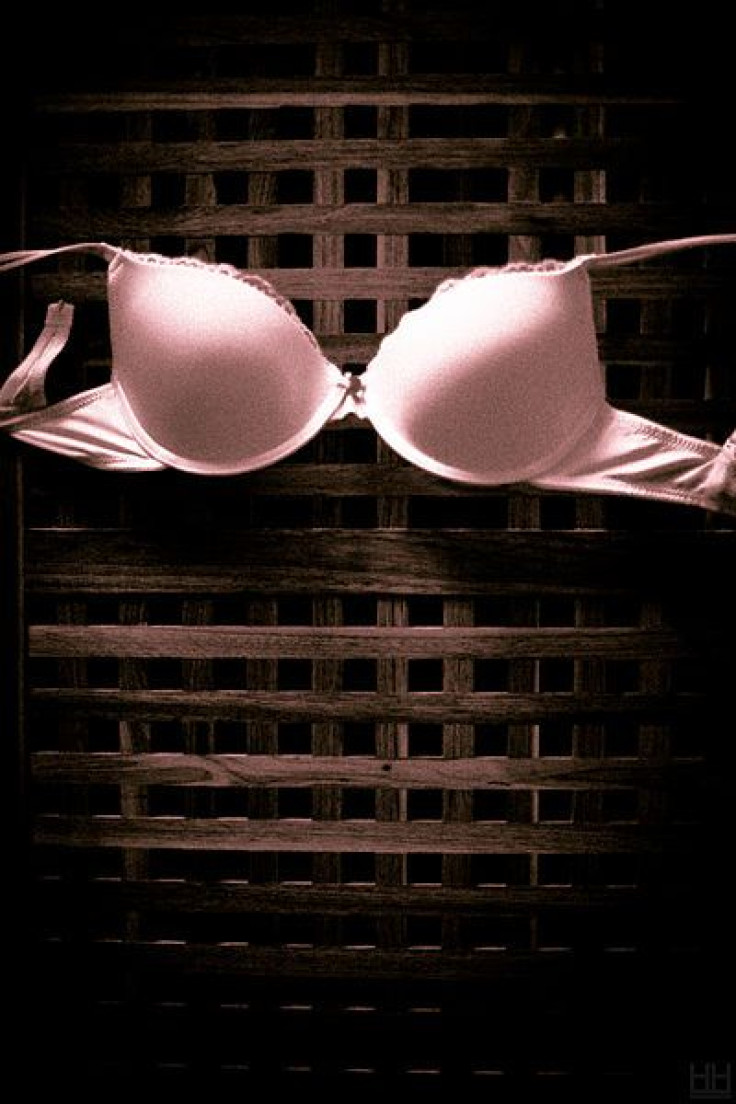 Bra shopping is a troublesome task for most women due to inconsistencies among retailers of bra measurement, making it difficult for women to pinpoint their correct cup and width size.
80 percent of women wear the wrong bra size, according to a study conducted at Victoria University, Melbourne, AU.
Women who undergo a mastectomy or bilateral mastectomy face more challenges ahead to find the perfect mastectomy bra that can deliver confidence, comfort, and style post-surgery. Until recently, these bras have been given a bad repuation as following the "unattractive, ill-fitting industry standard" described in a Victoria's Secret petition to design a mastectomy line.
After a five-year follow-up study of mastectomy-treated breast cancer patients, 52.6 percent did not seek breast reconstruction because they were either concerned about the surgical complications and cancer or they felt the procedure was not important to them. This study therefore suggests that the use of breast prostheses is expected to increase throughout the years as more women opt for a non-surgical method to get a more balanced look for their chest.
With breast prostheses, it is crucial to find the right mastectomy bra that can accommodate the newly healthier you. These bras bare resemblance to regular bras with the exception that mastectomy bras have spandex stretch pockets on the inside that help keep the breast prosthesis in place, says the Nebraska Medical Center.
Shopping for a "survivor" bra
Mastectomy bras are designed with soft inner linings and specifically designed pockets to adjust breast prostheses. It is important for the bra to contain wide bands across the shoulders and beneath the breast so it doesn't cut into your skin. Adjustable straps and closures can help make any bra fit properly regardless of your new body shape. Regular, underwire bras should not be used until after treatment, reports University Health Network (UHN). Since the skin and the incisions are tender, avoid bras with seams to avoid irritation.
For the survivor fashionistas, post-mastectomy swimwear is available in one-piece swimsuits and tankinis. The design of the one-piece provides full coverage and contains pockets that will hold the prostheses in its place.
Stores that provide full support of "survivors"
Mastectomy bra shopping just got easier with many designers of mastectomy clothing like American Boutique, Classique, and Jodee, who cater to women with breast prostheses. Bra brands like Playtex and Amoena carry these bras in their online stores.
The bra must be supportive and firm-fitting in order to prevent gapping or the breast prostheses from shifting or coming out.
A tailoring option is available for those who want their pre-mastectomy clothing to fit their new shape. Professional tailors like Nordstrom and other high-end retailers can add pockets to bras and lingerie for breast forms at a small cost. "We actually offer a service where we can convert any of our bras or camisoles in-store into mastectomy bras through our prosthesis program," said Kelly Skahan, Nordstrom spokesperson, to ABCNEWS.com. The personal-fit customization will allow women to enjoy the lingerie they love.
A store that will soon jump on the "survivor" bandwagon is none other than America's largest retailer of lingerie, Victoria's Secret. Based on a petition by Allana Maiden, 27, on change.org, the company shared with Maiden and her mother (a breast cancer survivor who underwent a mastectomy) that they have begun researching the design process for a mastectomy bra. With 1,000 stores in America, the availability of these mastectomy bras would aid women who live in rural areas of the country.
Medical coverage of "survivor" bras
Most insurance companies will cover two to four mastectomy bras per year with adequate proof of a prescription from the doctor, reports Oregon Health & Science University. However, it is important to check with the insurance company to see what post-mastectomy products are covered under the recipient's plan. In many cases, insurance companies do reimburse the recipient of the insurance for the mastectomy bras. Bathing suits are typically not covered by insurance companies.
Fashion tips for post-mastectomy clothing
1. When purchasing a bra, seek a lacy material that will make you feel feminine and sexy.
2. Opt for clothing with sleeves that can conceal thick straps of a supportive bra.
3. Layering clothing can help draw attention away from your chest.
4. Mix up your wardrobe by wearing prints on your lower half and solid colors on your upper half.
5. Accessories like scarves can cover scars if you choose not to show them.
In other words, style does not need to stop after a mastectomy. Embrace the new and improved, healthier you.
Published by Medicaldaily.com