McDonald's And Coca-Cola Struggle In Sales; How Healthier Consumer Demands Can Change The Menu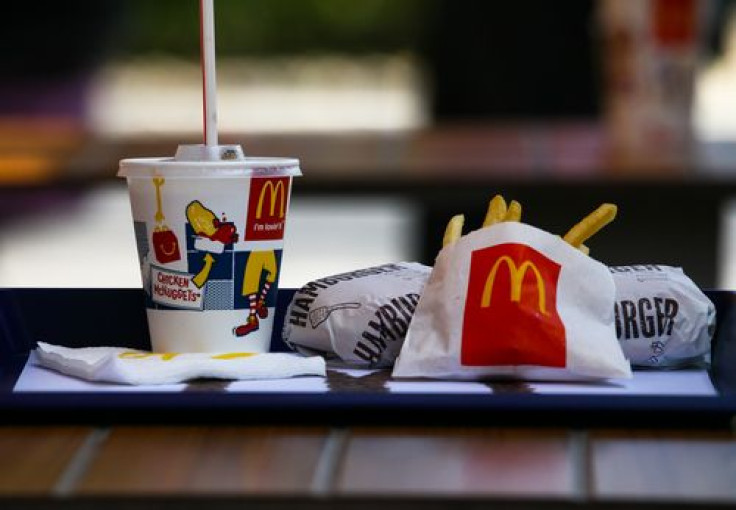 The glittery Golden Arches and bubbly amber drinks have failed to steal the health and wallets of as many Americans this quarter. The businesses' sales fell as the country turns to healthier alternatives to quench their thirst and fill their bellies.
McDonald's profits were just released and reveal it's fallen for a second quarter in a row with a total 30 percent in losses. The figures in August showed the worst monthly drop the Golden Arches has seen in decades. Analysts believe the reason for the decline is multifaceted. The combination of McDonald's price increases along with a more health-conscious nation of millennials could be one reason. America is the company's largest and most loyal consumer base, but countries around the world, such as Russia, Germany, and China are following the same trend.
"McDonald's third-quarter results reflect a significant decline versus a year ago," McDonald's Chief Executive Don Thompson told the BBC. "By all measures, our performance fell short of our expectations."
People often forget that they vote with every purchase they make. Their dollar is buying them a ballot, and where the public's wallets waiver toward speaks volumes in the profit margins. Americans are currently experiencing a health crisis with their life-threatening weight. Gyms, weight loss drugs, workout equipment and videos, healthy cookbooks, and food fads are driving people away from fast food and soda. It's a simple supply and demand equation.
Two out of three adults and one out of three children are overweight or obese, according to the Harvard School of Public Health. We have a big supply of big, unhealthy people, and that has driven the market to capitalize on the demand of healthy solutions. The demand for unhealthy fast food and soda has decreased, and as a result we're seeing them suffer financially.
Coca-Cola's earnings fell 14 percent, the greatest drop they've seen is six years in America. As the world's largest beverage maker, analysts predicted sales would increase by $140 million, and instead they saw a $20 million drop from this quarter alone, according to The Associated Press. CEO Muhtar Kent told his investors not to worry because he plans on cutting expenses by $3 billion a year by 2019. Their biggest rival, PepsiCo, raised its earnings this quarter, but still finds its future sales threatened all the same. CEO Indra Nooyi saw the decline in soda sales and announced the company would cut $5 billion in expenses over the next five years in order to help increase profit.
It's about time our wallets sought revenge on two companies that are responsible for helping us kill ourselves. Beverage companies spend roughly $3.2 billion in marketing soda in the United States alone, and nearly half a billion is invested in luring in 2- to 17-year-olds with television ads. Maybe with the lower sales, the billions these two soda moguls propose on cutting will deter them from attracting children to the liquid candy.
Published by Medicaldaily.com