Medical Education In Sub-Saharan Africa Gets Revitalized With US Program, MEPI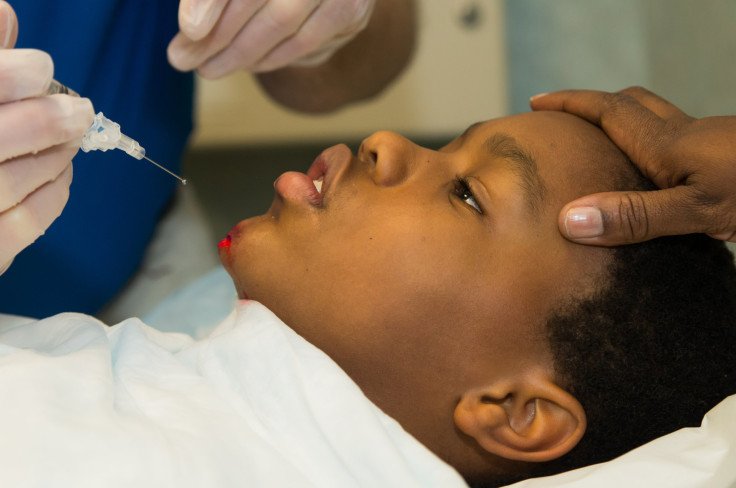 The National Institutes of Health (NIH) announced Thursday that a new U.S.-funded program will improve medical education in sub-Saharan Africa.
The program, known as Medical Education Partnership Initiative (MEPI), will aim to increase enrollment, expand curricula options, and provide Internet access along with cutting-edge equipment and technologies. It's a program that was initially started to address the "critical shortage" of physicians, researchers, and health care staff in sub-Saharan countries, and aimed originally to only last five years — but the second phase will be revitalized. "MEPI is a major venture in international educational innovation that has generated new thinking, energy and optimism in the field of medical education in Africa," the program partners wrote.
The announcement comes during a time of medical crisis in West Africa, where the deadly Ebola virus has spread to out-of-control proportions. Sub-Saharan African countries, meanwhile, as a whole suffer 25 percent of the global burden of disease, but only have three percent of the world's health care workers. In addition, the urgency of HIV/AIDS spurred MEPI. "Although concerns arose that resources were being diverted from 'services,' it was evident to PEPFAR leadership that the ongoing and expanding needs of the HIV-infected community could not be successfully sustained without increasing the number of trained health professionals," Dr. Eric Goosby, former U.S. Global AIDS Coordinator, said in the press release.
"The poor health of so many people in sub-Saharan Africa has been widely known for years," McKinsey and Company writes on its website, adding:
Over the past decade, however, Africa's health care crisis has received renewed attention because of factors such as the spread of HIV/AIDS and a greater understanding of the link between health and economic development. ... These efforts have produced important results… the catastrophic rate of new adult HIV infections appears to be falling. ... Similarly, tuberculosis rates are slowly decreasing across the region. ... Nevertheless, the region continues to face profound health challenges.
The NIH lists the various ways that MEPI has already made significant progress in sub-Saharan African medical education. For example, medical student enrollment in Zimbabwe has nearly doubled, from 260 in 2010 to 513 in 2013. In addition, Mozambique suffered a shortage of internal medicine physicians so MEPI boosted their salary supplements, Internet access, and notebook computers in order to encourage more to join. Internal medicine physicians increased from 10 to 75 in 2012.
Zambia, a country landlocked between Angola, Zimbabwe, and DR Congo, saw 14 new master's level programs brought in — including pharmacology, anatomy, physiological sciences, pathology, nursing, and microbiology. Zambia also received a new virtual microscopy system, which gave students more access to 4,000 electronic images in their studies.
According to the World Health Organization, sub-Saharan Africa is the least urbanized part of the world, with only 39.1 percent of the population living in cities. However, of the people who do live in cities, 71.8 percent of them live in slums — which are notorious for their lack of basic services, sanitation, water, electricity, and health care. The WHO states that much of the lack of proper health in slums is linked to no access to clean water. Diseases like dengue, yellow fever, cholera, and malaria originate in ditches, latrines, and septic tanks in these slums.
Published by Medicaldaily.com