Mexico City Contemplates Legal, Private Marijuana Clubs To Curb Drug Violence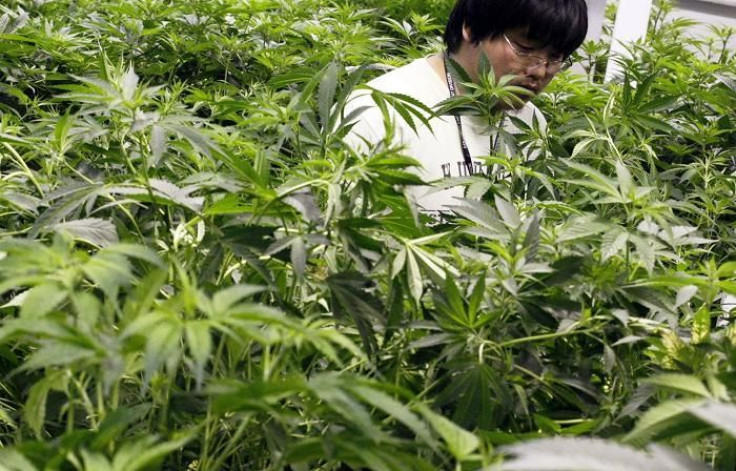 A debate in Mexico City over marijuana legalization has forced lawmakers to consider allowing the cultivation of three cannabis plants per person and the establishment of "nonprofit private clubs," also known as "smoking clubs."
"We will be very responsible in this debate," chair of the city council Governance Committee, Manuel Granados told Inter Press Service. "In Mexico City we agree on replacing criminal policies with health policies. We are ready to hold this debate and, at the right time, to legislate."
Although growing — and selling — marijuana is currently illegal in Mexico, the country does allow the possession of up to five grams of marijuana per person. Uruguay will most likely be the first country in the Americas to give full authority to states when it comes to the production, distribution, and sale of marijuana.
Former president of Mexico, Vicente Fox became an outspoken advocate for marijuana legalization a few years back and says his new stance comes from the current turmoil that Mexico finds itself in due to violence from drug cartels.
"This prohibition is the last frontier of prohibitions," Fox told the Los Angeles Times. "The issue of abortion. The issue of same-sex marriage. The issue of gays. The issue of alcohol. These arbitrarily imposed prohibitions have ended. And they have ended because they don't work."
While the former president of Mexico stands up for pot legalization, the current president, Enrique Pena Nieto, has come out as one of the leading voices against legalization. Pena Nieto hopes to apply stricter sentencing for drug traffickers and producers.
Representatives from the United Nations and the Organization of American States were on hand for a three-day forum in which Mexico City council members discussed the possibility of making amendments to the current drug policy.
"In Mexico, intermediate steps (on drug decriminalisation) may be taken without neighbouring countries necessarily having to follow suit. It is far more viable in the capital," writer Jorge Castañeda, former foreign minister in the conservative government of Vicente Fox, told Inter Press Service. "For example, in the United States some states have taken decisions of this kind."
Published by Medicaldaily.com