Migraine Risks For Women: Headache Sufferers May Be At Higher Risk of Stroke, Study Suggests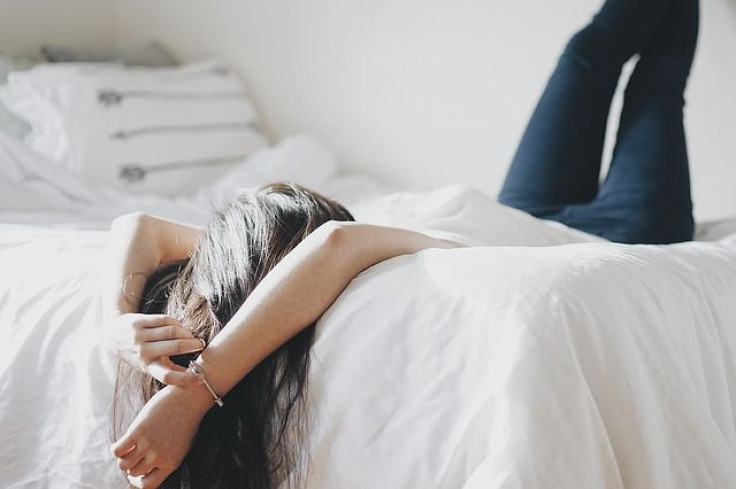 A preliminary study presented at the American Heart Association's Scientific Sessions 2016 shows evidence that migraine headaches are linked to increased stroke risk in women, according to a press release.
Between 1996 and 1999, researchers followed the health of more than 900 women in the United States who showed signs of heart disease. Of these female participants, about 80 percent were white and the average age was 58, according to HealthDay.
Women with a history of headaches had an 83 percent higher risk of having cardiovascular problems, particularly stroke or a heart attack, than women who didn't report migraines during the six years that researchers followed up with them. Women with migraines were more than twice as likely to have a stroke during the study than women who didn't have the headaches, according to the release.
"This is important since migraine is generally not considered a risk factor for cardiovascular disease," study lead author Dr. Cecil Rambarat told HealthDay. "Maybe providers need to factor in migraine headaches as a potential risk factor for cardiovascular disease among women. This is not being done currently."
Previous studies have also revealed a connection between stroke risk and migraines.
Medical Daily previously reported on a May 2014 study that found older people with a history of migraine headaches have double the odds of ischemic brain infarction, sometimes referred to as a silent stroke, compared to those without migraines.
Read more:
Migraine Headache Causes And Symptoms 2016: Everything You Need To Know
Migraines May Increase Cardiovascular Disease And Mortality Risk In Women
90% Of Strokes Are Preventable; High Blood Pressure And Lack Of Exercise Rank As Top Risk Factors
Published by Medicaldaily.com