'Models' Recruited At Swedish Eating Disorders Clinic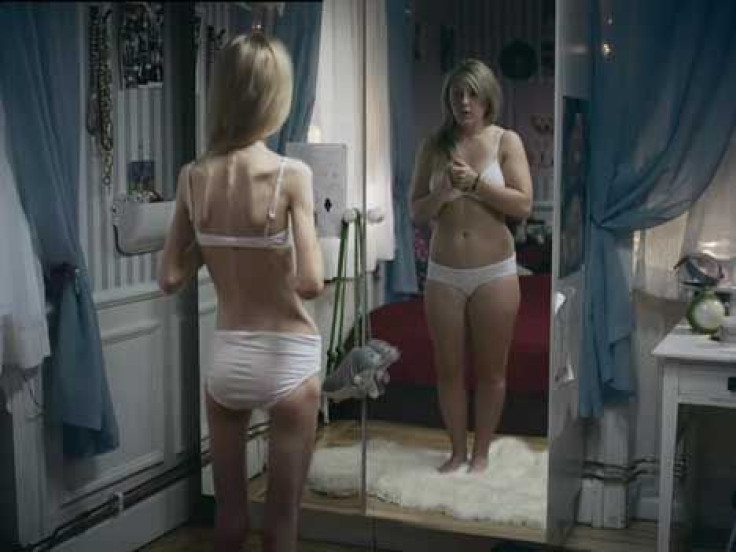 Modeling agency scouts have tried recruiting at Switzerland's largest eating disorders clinic, doctors there say.
"They were outside the building and waited for the girls to go out for a walk," Anna-Maria af Sandeberg, director of the Stockholm center for eating disorders, told Swedish news agency TT. "One of those contacted was in a wheelchair because she was so skinny," af Sandeberg said.
Like jackals waiting for carrion, the unscrupulous agents watched the center, familiarizing themselves with the routines of potential recruits. The center treats some 1,200 inpatients and 500 outpatients, most of whom are girls and young women.
"If these allegations are true, it's despicable. Really bad behavior," psychologist Andreas Birgegård, chair of the Swedish Anorexia and Bulimia Society, told local media. "For people who have an illness centered around weight and looks, it's catastrophic to throw them into a business that focuses on exactly those things."
af Sandeberg said the recruiting efforts sent the "wrong signals" to their patients and others about a debilitating and possibly deadly brain disease. "We think this is repugnant," she said. "People have stood outside our clinic and tried to pick up our girls because they know they are very thin."
The center said an agent last year approached a 14-year-old girl in a particularly egregious incident, leaving the patient with a business card from one of the country's largest modeling agencies; however, the center didn't say which agency or whether more than one was involved.
The girl's mother and care coordinator Chistina Lillman-Ringborg later confronted the agent, explaining that the girl suffered from a serious illness. "They claimed that they approach healthy, normally slim young people and that they never urge anyone to lose weight; that's how they defended themselves," Lillman-Ringborg told media. "I was so upset because this girl was so skinny."
The center said agents last year attempted to recruit teenage girls, some with body mass indexes as low as 14. By comparison, a healthy index for adult women lies between 18.5 and 24.9, measuring a person's height-to-weight ratio. The center treats patients for eating disorders including anorexia nervosa, which is characterized by an irrational fear of gaining weight in addition to body dysmorphia, a somatoform disorder wherein the sufferer becomes preoccupied with perceived body image defects.
More prevalent among girls than boys, anorexia nervosa has in recent years become more common among younger girls, developing by the ages of 9 to 12 on average. Like other treatment centers, the Swedish clinic focuses first on stabilizing the patient — managing behaviors and symptoms of starvation and the cyclic binging and vomiting — before progressing into psychological therapy. Approximately 1 to 2 percent of the world population meets the clinical threshold for diagnosis with body dysmorphic disorder.
Published by Medicaldaily.com