The Arsenal Grows: Moderna joins Pfizer with EUA Approval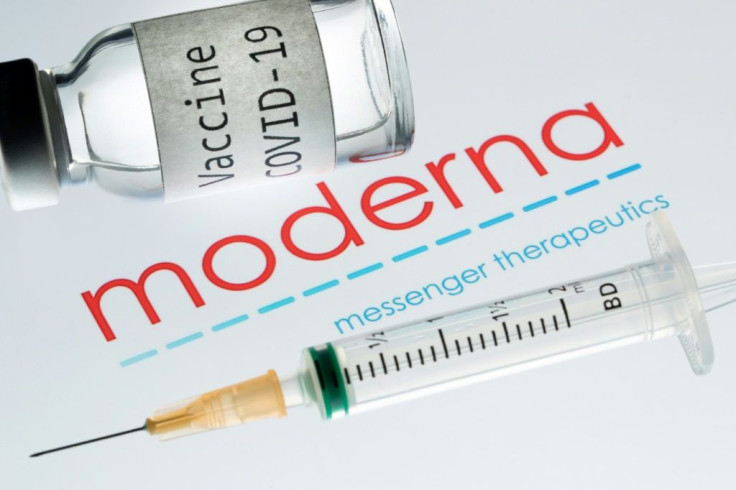 Only one week after the FDA granted its first emergency use authorization to Pfizer and partner BioNtech for a Covid-19 vaccine, it granted Moderna the same recognition.
Moderna's vaccine, like Pfizer's, uses messenger RNA instead of a live or modified virus. As the company explains it, it makes "mRNA vaccines using the sequence of the virus, not by working on the virus itself." An mRNA vaccine "teaches" the body to make its own antibodies, little proteins that the immune system uses to hunt down, and identify, intruders. Here's how the FDA described the process in a press release:
"The Moderna COVID-19 Vaccine contains messenger RNA (mRNA), which is genetic material. The vaccine contains a small piece of the SARS-CoV-2 virus's mRNA that instructs cells in the body to make the virus's distinctive "spike" protein. After a person receives this vaccine, their body produces copies of the spike protein, which does not cause disease, but triggers the immune system to learn to react defensively, producing an immune response against SARS-CoV-2."
This is a landmark occasion for Moderna, marking the first time it has released a product into the market, let alone an FDA go-ahead. The company built on information and experience from a previous collaboration with the NIH on a different coronavirus vaccine. Their vaccine for MERS-CoV never went beyond research.
Moderna's vaccine is administered in two doses, one month apart. Unlike the Pfizer vaccine, it can be transported at normal refrigeration temperatures and will remain stable in that environment (36° to 46°F) for 30 days. This should allow for easier transport to smaller clinics and rural areas.
The trials
According to a Moderna press release, their vaccine has achieved a 94.1% efficacy rate. The FDA's Briefing Document offers detailed information on the rigorous safety testing and clinical trials that the vaccine has undergone. The FDA Vaccines and Related Biological Products Advisory Committee's pre-authorization review of the Moderna vaccine, which is officially called mRNA-1273, is available on YouTube.
Moderna's phase-3 clinical trial included 30,400 participants aged 18 and up. The FDA reports that side effects included "injection site pain (91.6%), fatigue (68.5%), headache (63.0%), muscle pain (59.6%), joint pain (44.8%), and chills (43.4%); severe adverse reactions occurred in 0.2% to 9.7% of participants, were more frequent after dose 2 than after dose 1, and were generally less frequent in participants ≥65 years of age as compared to younger participants."
173 participants (1.1%) in the vaccine group and 95 participants (0.63%) who had received the placebo reported lymph node swelling. Three people who received the vaccine and one who received the placebo reported Bell's Palsy facial paralysis. Most of the cases have resolved, according to the FDA brieing document. The review panel members said there was not enough information to say for certainty that the condition was a direct result of the vaccine.
Both Moderna and Pfizer will need to continue running trials to get full approval from the FDA.
The concerns
Moderna's application, unlike Pfizer's, did not include anyone under the age of 18. The FDA committee had 20 "yes" votes and one abstention. That lone vote was from Michael Kurilla MD, PhD, who CNBC quotes as explaining "In the midst of a pandemic and with limited vaccine supply, a blanket statement for individuals 18 years and older is just too broad. I'm not convinced for all of those age groups the benefits do actually outweigh the risk."
Next Steps
Now that the vaccine has been approved for emergency use, distribution will begin almost immediately. The New York Times reports that 5.9 million doses are expected to be delivered over the next week, with shipments starting Sunday and reaching hospitals beginning on Monday. Distribution will be managed via the federally-funded Operation Warp Speed.
Anthony Fauci, MD, director of the National Institute of Allergy and Infectious Diseases, has expressed his hope for swift vaccinations. He told the Today Show, "I would anticipate that we likely will see shots in the arm by the very early part of next week, I would hope Monday or Tuesday…. But very soon, literally within a few days."
The US government has 100 million doses of Moderna's vaccine ordered for delivery by March, 100 million more by June, and an additional option for 300 million more doses. In all, Moderna has been contracted to provide more than 470 million doses to governments across the globe. The company also recently began studies on teens as part of a plan to have vaccinations approved for younger people in time for the 2021-2022 school year.
The take home
Now that it has received Emergency Use Authorization, Moderna's vaccine has the potential to become a powerful tool in the fight against Covid-19. The addition of a second vaccine will mean millions more Americans can receive it. Thanks to the more lenient storage restrictions, this vaccine will be more easily distributed across the country and can potentially reach a wider variety of areas -- especially those without the facilities to distribute and store Pfizer's offering.
Sean Marsala is a health writer based in Philadelphia, Pa. Passionate about technology, he can usually be found reading, browsing the internet and exploring virtual worlds.
Published by Medicaldaily.com