How Parents' Love And Affection Contributes To Food Waste, Obesity In America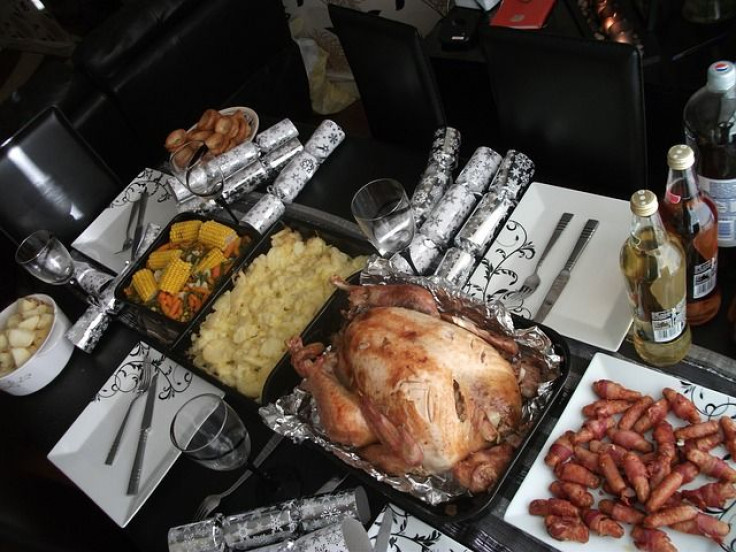 It's common for parents to use food as a way of showing love, whether they're preparing extravagant meals when a child comes home from college or showering smaller children with candy during the holidays. Unfortunately, these acts of affection may be contributing to the estimated 70 million pounds of food wasted in America each year.
In a recent study, published in the Journal of Food Products Marketing, researchers from the Cornell Food and Brand Lab, the Getulio Vargas Foundation, and Embrapa, the research arm of the Brazilian ministry of agriculture, examined predictors of food waste among lower-middle class families in America and Brazil. Their findings reveal that, in their attempt to show affection toward their families, parents often end up contributing to food waste, overspending, and an increased risk for obesity.
"It's kind of ironic," said Gustavo Porpino, lead author of the study, in a statement. "Caregivers do everything they can to fit the traditional role of a 'good mother.' They keep the house fully stocked with all kinds of food, provide snacks and treats in between meals, and make sure everyone has more than enough on their plates at the table, but it's these same behaviors that lead to wasted food, wasted money, and even to obesity."
Porpino and his colleagues recruited 20 caregivers who were asked to participate in in-depth interviews, observations, and photo examinations. Caregivers involved with the study were either from lower middle-class families in Brazil or similar income level households in upstate New York. The researchers analyzed the collective data to look for any common practices that result in food waste.
They found that mothers would try to express love towards their families by providing them with large portions, and that people who had experienced food insecurity in the past were more likely to stock their pantries and cabinets in case of emergency. Parents would also try to balance out unhealthy dishes with healthy sides, which led to more food served, more leftovers, and ultimately more waste. The non-use of leftovers was the most frequent type of food waste.
"By recognizing that resources are wasted as a result of over-preparing food, people may be more open to exploring other ways to show their affection," Porpino added. "The good intentions are there, all we have to do is work on how they're expressed!"
While America continues to struggle with its wasted food dilemma, there are some countries that have successfully made steps to mitigate the problem. In February, Denmark opened a first-of-its-kind supermarket, WeFood, that takes "expired but still-safe foods" and offers them at half the price. France recently became the first country to ban supermarkets from throwing away food due to expiration dates, requiring them to instead donate extra resources to charities and food banks.
Quite possibly the biggest problem with food waste in the United States is that most Americans are blind to it. Researchers from the Johns Hopkins Center for a Livable Future surveyed more than 1,000 American consumers and found that the top reasons respondents disposed of food instead of eating it were safety concerns and the desire to eat the freshest food. Only around 10 percent seemed to be concerned with the environmental impact of food waste. Finally, around three-quarters of the survey group said they wasted less food than the average American, which wasn't true.
For this reason, Porpino's research team recommends food pantries link up with nutritional experts to start initiatives that teach parents how to manage food in a way that can help reduce food waste. They recommend messages that communicate the financial burden of wasted food and put a positive light on eating leftovers.
Source: Parente J, Wansink B, Porpino G. Wasted Positive Intentions: The Role of Affection and Abundance on Household Food Waste. Journal of Food Products Marketing . 2016.
Published by Medicaldaily.com