Mom Going To Prison After Mixing Rubbing Alcohol With Twins' Chocolate Milk; Says Her Daughters Were 'Whiny'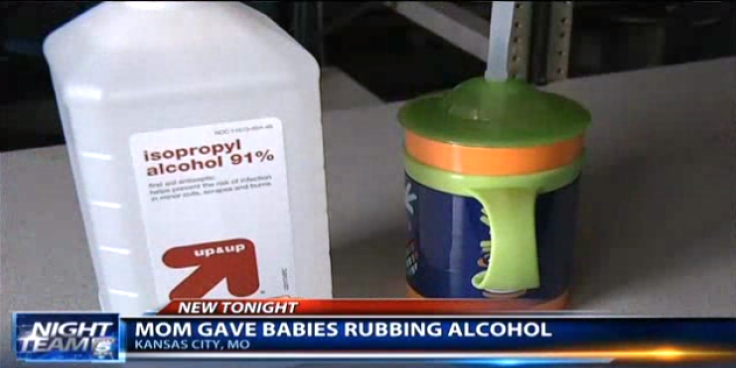 A Missouri woman will serve five years in prison after she tried to poison her then-1-year-old twin daughters by mixing rubbing alcohol into their chocolate milk. The 23-year-old mother, Gloria S. Jones, told authorities she was overwhelmed with caring for her babies.
These charges first came to light in 2012 when her daughters were hospitalized for poisoning. Jones mixed the deadly cocktail and poured it into her children's drinking cups, according to the Clay County Prosecutor's Office, KCTV 5 reported. She was convicted of two counts of the Class C felony of first-degree endangering the welfare of a child.
According to the report, police responded to Children's Mercy Hospital to investigate allegations that the twins had ingested rubbing alcohol. After interviewing many members of their family, authorities came to the conclusion that Jones was to blame. A jury recommended Jones serve five years in prison for endangering the welfare of a child. Jones claimed she had never done this before and the only reason that she put the rubbing alcohol in their cups was to help calm them down. She said that her twins were "whiny" and she was feeling overwhelmed.
"Rubbing alcohol can be lethal in doses as low as 8 ounces in adults," Clay County Prosecutor Daniel L. White said. "It doesn't take much to put a child at risk. One of the twins had to be placed on a ventilator."
The twins are now 3 years old and don't appear to suffer from any long-lasting effects. Jones is expected to return to court on Aug. 7 for a possible sentencing.
KCTV5
Published by Medicaldaily.com