Montana Man, Andy Hill, Injured By Falling Bridge Jumper: Inner Tube Ride Ends In Broken Legs And Torn Ligaments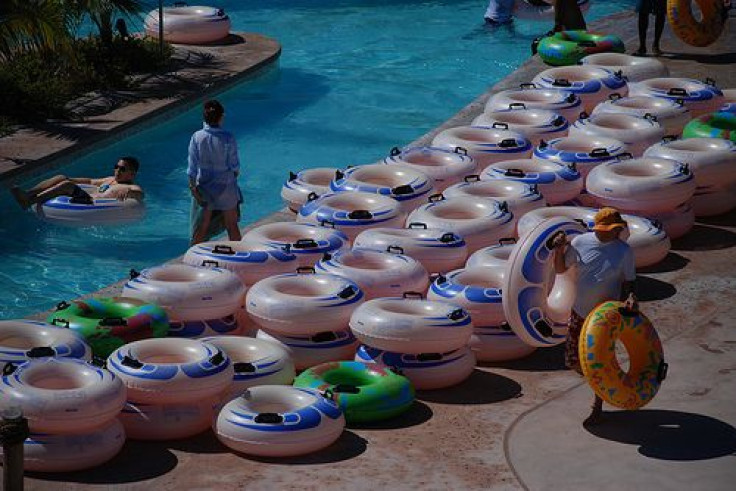 "Who does this happen to?" asked Andy Hill, laughing, from his wheelchair. "I don't know of anybody this has ever happened to."
Hill's inner tubing adventures were cut short on Sunday as the experienced fisherman floated down the Clark Fork River near East Missoula, Mont. only to have an unfortunately timed bridge jumper land in his lap. The force of the impact shattered the bones in his lower legs, tore the ACL in both knees, and cracked his left femur. He'll be in a wheelchair for the rest of the summer.
Unbeknownst to Hill, a man jumped off the Bandmann Bridge at just the wrong time.
"Suddenly I had intense pain and I was under water," Hill said. "Somebody had jumped off the bridge and landed on me."
Hill remained on the inner tube as the man proceeded to swim him to shore, with the man's friend helping out as well.
"There was a guy on my lap," Hill recalled, "and he rolled off my lap and he just kept apologizing, 'I'm sorry, I'm sorry, I'm sorry.'"
The incident has left Hill all but resigned to his wheelchair, as it takes nearly all of his energy just to stand up and use his crutches.
The man who jumped onto Hill may also have sustained injuries, officials said. The jumper could face criminal charges, according to authorities in Missoula County.
Hill's experience tubing is pretty shallow, but his history with fishing is far deeper. It's become such a large part of his life, in fact, that he's formed a nonprofit called Fishabilities, Hill said, "to help people with disabilities get out on the water and go fishing."
Published by Medicaldaily.com