Monthly Shots May One Day Replace Daily Pills For HIV-Positive Patients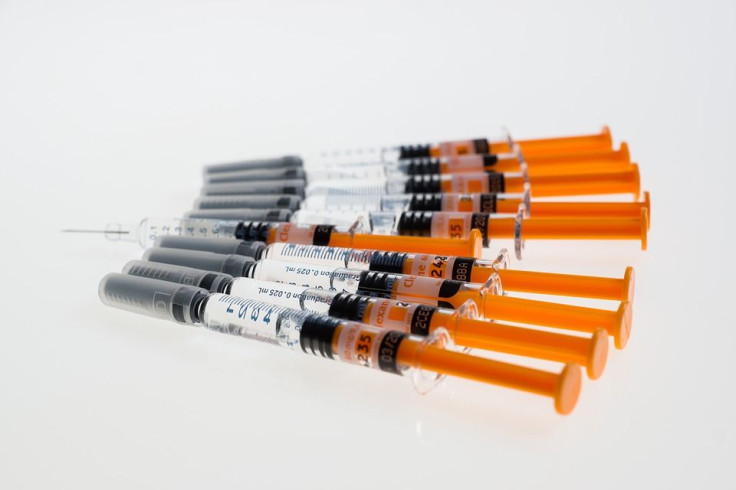 Instead of remembering to take pills every day, those who are HIV-positive may soon be able to receive a monthly injection, according to new research.
In a small trial, it was revealed that receiving shots with medicine every month or bi-monthly was as effective as taking oral medication. The results, published in The Lancet, showed that at 96 weeks, the virus stayed suppressed in 84 percent of those who took daily pills, 87 percent of those who received monthly injections, and 94 percent of those who received injections every two months, according to a Healthday report.
Read: HIV Survival Is Nearly On Par With Healthy Population Thanks To Antiretroviral Drugs
"We have made considerable advances in the treatment of HIV over the last several decades," lead study author Dr. David Margolis said in the Healthday report. "But for many patients living with HIV, it still remains a challenge to take daily oral medication, either because they are unable to or they choose not to. So it is important to find alternatives."
The research, which was presented at the International AIDS Society meeting in France, was a phase 2 clinical trial involving 309 patients with human immunodeficiency virus. None of the participants had ever been on antiretroviral therapy (ART) - the combination of several types of drugs to help slow the progression of the virus. The researchers gave all of the patients antiretroviral drugs in order to see how they tolerated the medications before giving some of them injections. Then, for 96 weeks, the participants received one of three types of treatment: traditional daily pills, monthly injections, or injections every two months.
Read: The 'Charlie Sheen Effect': Surge In At-Home HIV Test Kits After Actor's Public Announcement
All of the groups experienced similar side effects: common cold symptoms, diarrhea, and headache. Those who received injections also reported mild pain at the site of the injection, which lasted for about three days on average.
"This study shows us that we now have a new tool for managing HIV," Dr. Mark Boyd, who co-authored an accompanying journal editorial, said in the Healthday report. "Whether the new injectable option will become a widespread popular form of HIV management or will cater to more of a niche market only time can tell."
To confirm these results, the researchers will conduct a phase 3 clinical trial to determine if the treatment is effective on a larger group of participants.
More than 36 million people around the globe are living with HIV and about half of them have access to treatment, according to 2016 data from the Joint United Nations Programme on HIV/AIDS (UNAIDS). By the year 2020, UNAIDS hopes to increase access to treatment to at least 30 million people living with the virus and eliminate new HIV infections among children, as well as other goals.
See also: New Test May Be Able To Detect Dormant HIV Virus More Effectively Than Current Methods
HIV-Positive Men And Pregnancy: CDC Rules 'Sperm Washing' Effective In Preventing Transmission To Baby
Published by Medicaldaily.com