Monumental Dust Cloud in Texas Turns Sky Dark [VIDEO]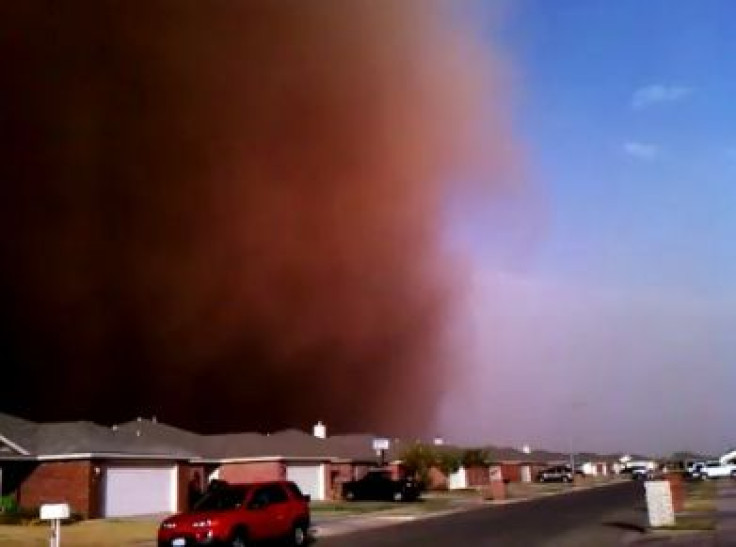 A monumental dust cloud formed about 100 miles north of Lubbock, Texas on Monday afternoon with gusts of winds as high as 74 mph due to the current drought in West, Texas.
"It went from light to dark, just like that," said Alma Williams, clerk of Lubbock convenience store, according to the Associated Press. "I've never seen anything like it. It really scared me."
Other witnesses outside the convenience store confirmed not having previously seen such an event.
Another witness in a neighborhood in Lubbock recorded a video of the storm and posted it online showing how a huge cloud emerged from behind a neighborhood and covered the sun.
"It's cool but creepy," said one resident of Lubbock, Texas , according to amateur video posted online Monday.
No injuries were reported from the dust cloud, according to the report from AP.
Watch an amateur video of the dust storm on October 17, 2011 below:
Published by Medicaldaily.com