More Than Half A Million Americans Enrolled In Obamacare On HealthCare.gov In December, Obama States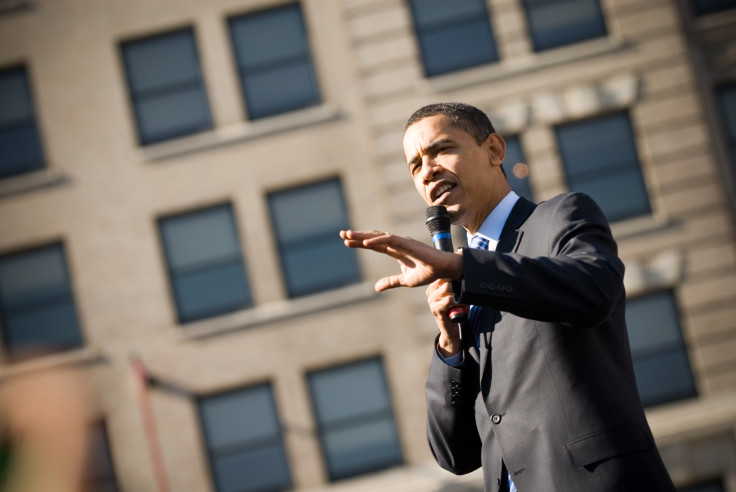 President Obama said Friday that 500,000 Americans had enrolled in new health insurance plans during December — about half a million people — bringing the total number of Obamacare-enrolled Americans to more than one million.
Though the HealthCare.gov website has experienced plenty of problems since its launch, and the next few days might see another site crash, as people rush to enroll before a Monday deadline. Earlier today, CNN reported that the Obamacare website was down again, "leaving consumers unable to sign up just days before the deadline to obtain coverage by Jan. 1." Consumers would need to sign up by Monday, Dec. 23 in order to be guaranteed coverage by Jan. 1, though open enrollment has been extended to March 31, 2014.
According to several web brokers, another one million people most likely would have enrolled by now had they not been deterred by the website's technical difficulties. According to a memo, only six people were actually able to enroll properly during the site's first days in October. "Just complete frustration, to be honest with you," John DiVito, president of web broker Flexible Benefit, told CNBC of the attempts to enroll through HealthCare.gov. "You go online, they're telling you you can do it. It just doesn't work."
Another broker executive who spoke to CNBC emphasized the belief that some one million extra people would have enrolled by now if the website hadn't stalled or posed so many glitches: "A million people being left on the table? For sure. It's just been too much of a mess."
The problem has mainly been with direct enrollment, which was nearly impossible in the first two months of the site's launch. "You know, it's unfortunate that there aren't more avenues for people to get in," Larry Levitt, senior vice president of the Kaiser Family Foundation and former White House senior health policy advisor, told CNBC. "Opening up direct enrollment would likely increase enrollment."
Published by Medicaldaily.com