More US Children Are In Poverty Despite Health Improvements; 'Deep Disparities' Between Well-Being Of Minority And White Children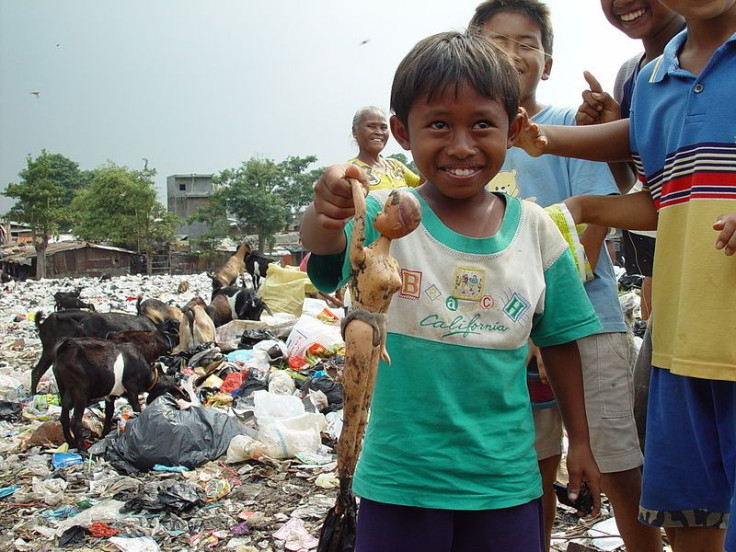 Overall, America's youth population is getting healthier and smarter. Fewer children are dropping out of high school, teen pregnancy rates are at their lowest, and the percentage of children without health insurance dropped by almost a third. Still, more U.S. children are in poverty than years prior, and following the slow recovery from the 2007-2009 recession, more families are having an increasingly harder time keeping their head above water.
Taken from 2011 data, the most recent year the data is available, the Annie E. Casey Foundation found that the negative economic impact from the United States' recession several years ago has 23 percent of children, or 16.4 million kids, falling below the poverty line of $22,811 a year in income. That comes as an added three million children since 2005.
Researchers believe this data reflects a lagging improvement compared to other components of American well-being. The teen pregnancy rate fell by 15 percent in 2011 to a historic low, the organization's annual report noted. Likewise, the rate of high school students not graduating in four years declined by 20 percent.
The marked difference between educational improvements and economic setbacks may be explained by the increasing advances in public schooling, which offers children of diverse economic backgrounds the opportunity for more equitable education.
"The progress we're seeing in child health and education is encouraging, but the economic data clearly speak to the considerable challenges we still face," said Laura Speer, the Casey Foundation's associate director for policy reform and data. "We need to do better and be smarter about investing in effective programs and services to help ensure all kids get the best possible start in life."
For the first time, the study also examined statistics on the growing population of multiracial children. It found that deep disparities still exist between multiracial children and white, Asian, and Pacific Islander kids; however, the multiracial segment is improving just as fast, if not more quickly, than their cohorts — "with a few exceptions," the study notes.
"More multiracial children (42 percent) find themselves in single-parent families compared to kids overall (35 percent), and 37 percent have parents without full-time, year-round employment, compared to 32 percent in the general population."
Individual states also report intriguing disparities, as the number of children in high-poverty neighborhoods continued to rise in 40 states, with "a fraction of a percent in Wyoming to 24 percent in Mississippi." Mississippi, in fact, had ranked 50th in child well-being each year, for 24 years, since the study began; now the state ranks 49th, ahead of New Mexico. The state made its modest gains thanks to its increasing population of adults with high school diplomas and children attending preschool.
The Foundation's president and CEO, Patrick McCarthy, called for action to "support children as our nation's most precious resource, as well as our future leaders, employees, citizens and parents."
"The early years of their lives are a critical juncture in their development," he said. "As our economic recovery continues, we cannot lose sight of doing whatever it takes to help kids, particularly kids in low-income families, reach their full potential — and that includes laying a solid foundation from the moment they are born."
Published by Medicaldaily.com