Mothers Who Breastfeed May Be Less Likely To Experience Heart Problems, Study Suggests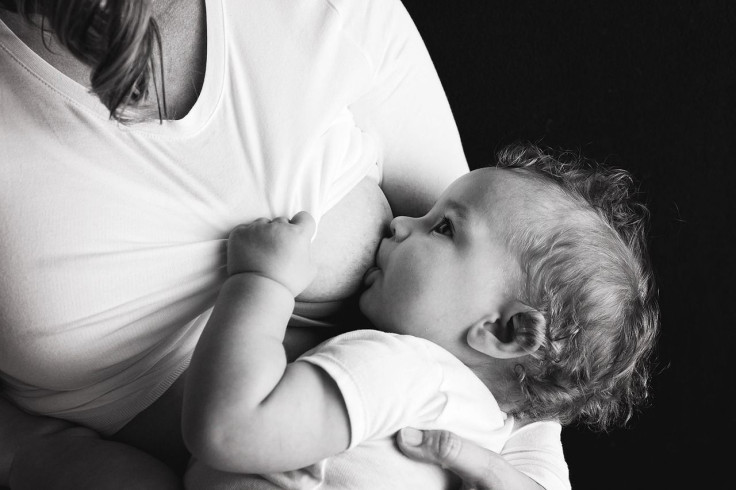 Breastfeeding has a long-list of health benefits for both a baby and its mother -- from lowering an infant's risk of infection to helping mom burn more calories, among many others. Now, new research suggests breastfeeding may even reduce a mother's risk for having a heart attack or stroke later in life.
The findings, published in the Journal of American Heart Association, specifically found that mothers who breastfed had about a 10 percent lower risk of developing heart disease or stroke. However, because the study was observational a cause-and-effect relationship cannot be concluded.
Read: 111 Benefits Of Breastfeeding Your Baby, From Better Health To Lower Medical Expenses
"The findings should encourage more widespread breastfeeding for the benefit of the mother as well as the child," senior study author Zhengming Chen said in a statement.
Chen and his colleagues analyzed data from more than 289,500 Chinese women, who were on average 51 years old. Nearly all of the women were mothers and none had heart disease when they joined the study. The data was pulled from another set of research known as the China Kadoorie Biobank study, which aims to investigate causes of common chronic diseases.
After following the women for eight years, the researchers identified 16, 671 cases of coronary heart disease and 23,983 stroke cases. The findings revealed the longer a mother breastfed, the more it appeared to benefit her heart health.
"Although we cannot establish the causal effects, the health benefits to the mother from breastfeeding may be explained by a faster 'reset' of the mother's metabolism after pregnancy," co-author Sanne Peters said. "Pregnancy changes a woman's metabolism dramatically as she stores fat to provide the energy necessary for her baby's growth and for breastfeeding once the baby is born. Breastfeeding could eliminate the stored fat faster and more completely"
Read: Heart Disease Death Rates Vary Widely Across The US, Map Reveals
Further research must be conducted to better understand how breastfeeding impacts a mother's heart health. Additionally, to understand how it affects women in the United States, a different study population should be used. As the researchers point out, Chinese women typically breastfed for a longer duration compared to women in the U.S. Almost all of the women in the study who breastfed their babies, did so for an average of 12 months.
The World Health Organization recommends women exclusively breastfed their babies for the first six months of life.
"Although there is increasing recognition of the importance of exclusive breastfeeding, genuine commitment from policy makers is needed to implement strategies in the healthcare system, communities and families, and the work environment that promote and support every woman to breastfeed," the authors wrote in their published paper.
Other proven benefits of breastfeeding for a mother include a reduced risk of breast and ovarian cancer, type 2 diabetes, and postpartum depression.
See also: Breastfeeding May Help Mothers Combat Chronic Pain After C-Section, Study Finds
Vaccine Rumors And Breastfeeding: Report That Said CDC Told Moms To Delay Breastfeeding Debunked
Published by Medicaldaily.com