Move More to Manage Diabetes Type-2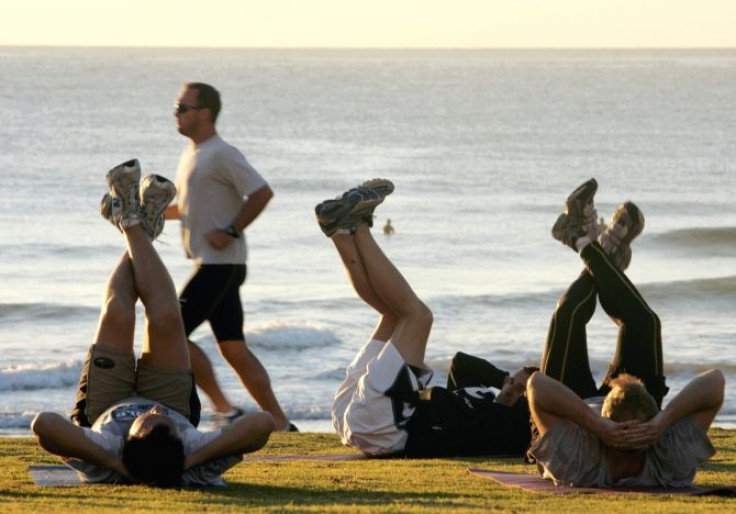 A new study review supports the idea that sitting less and moving more can help people manage diabetes. Researchers from Newcastle University, who conducted the review offer tips that can help people stay active.
"While being more physically active often conjures up images of hours on a treadmill or competitive marathon running - walking, using the stairs and just moving more in everyday life can be effective in helping manage diabetes," said Professor Mike Trenell , author of the study from Newcastle University.
Researchers reviewed over 8,000 studies and examined in depth 17 studies to see how health professionals helped improve physical activity of people diagnosed with diabetes type-2. They identified 21 behaviors that had a positive impact on peoples' health.
They found that moving helps improve glucose control by keeping blood running to the muscles and maintaining the uptake of sugar from the blood and into the muscles. The sugar can then be either stored or burnt. Moving around requires energy expenditure that can lead to weight loss.
Trenell said that people can improve their health by moving around more. He offers tips to stay active and adds that not only does physical activity help people improve health, but it also makes them feel and look better:
Set goals - Plan an activity like walking or climbing steps. Make sure to keep it time-bound like 10,000 steps a day.
Review - Once you start with a physical activity, ensure that you are getting results.
Plan - Set a time aside each day, either home or at work, for an activity.
Include - Let your friends and family know that you are starting exercise. They can help you stick to your routine or monitor your progress.
Build-on activity - If you already walk or climb stairs, then build on that to increase activity like going on little longer walks each day.
Get support - Ask your doctor about the activities that you could do to manage diabetes.
Meet others - Researching about activities going on in the local area and place can help you connect with other people who are enthusiastic about managing weight or diabetes.
Built on past success - Motivate yourself by remembering the time when you were physically active and how it made you feel.
Get past hurdles - Know what obstacles might keep you away from exercising and work around that problem.
Learn - Get information about diabetes and benefits of being physically fit.
"There's growing evidence that moving more and keeping active not only prevents Type 2 diabetes but is critical in protecting us as we grow older," said Professor Mike Trenell.
"The science is clear about the benefits of a moving more and sitting less to diabetes control. But, making the advice into action is much more difficult - we hope that these tips will help people with diabetes improve self management through being more physically active and possibly look and feel better too," Trenell said.
The study is published in the journal Diabetes Care.
Published by Medicaldaily.com