NASA Awards Contract To Build First Part Of Lunar Space Station
Work on the Lunar Orbital Platform-Gateway (LOP-G), a lunar space station widely criticized as unnecessary and a huge waste of money, moved forward with NASA awarding a contract to a private firm to build the first segment of this Moon version of the International Space Station (ISS).
NASA selected Maxar Technologies (formerly SSL) from Colorado to develop and demonstrate power, propulsion and communications capabilities for LOP-G. NASA is targeting launch of the power and propulsion element spacecraft towards the Moon on a commercial rocket in late 2022.
It described the power and propulsion element as a high-power, 50 kilowatt solar electric propulsion spacecraft, which is three times more powerful than current capabilities. This spacecraft will also serve as a mobile command and service module for expeditions to the lunar surface.
The contract awarded to Maxar includes an indefinite-delivery/indefinite-quantity portion and carries a maximum total value of $375 million. NASA said the contract begins with a 12-month base period of performance.
The design of the power and propulsion element spacecraft will be completed during the 12-month base period. To follow will be development, launch and in-space flight demonstration of the spacecraft. After a successful demonstration, NASA has the option to acquire the spacecraft for use as the first element of the LOP-G.
"The power and propulsion element is the foundation of Gateway and a fine example of how partnerships with U.S. companies can help expedite NASA's return to the Moon with the first woman and next man by 2024," said NASA Administrator Jim Bridenstine.
Bridenstine added that the power and propulsion element will be the key component upon which NASA will build LOP-G, the cornerstone of NASA's sustainable and reusable Artemis exploration architecture on and around the Moon.
The Trump administration wants to return Americans to the Moon's surface, claiming this will lead to the building of a Moon base for an eventual journey to land humans on Mars. A sustained American presence on the lunar surface and on LOP-G is anticipated by 2028
Last March, vice president Mike Pence said NASA plans to build a space station in lunar orbit and land American astronauts on the Moon's water-rich South Pole by 2024 "by any means necessary." NASA originally wanted to attempt this mission in 2028.
"This system requires much less propellant than traditional chemical systems, which will allow the Gateway to move more mass around the Moon, like a human landing system and large modules for living and working in orbit," said Mike Barrett, power and propulsion element project manager at NASA's Glenn Research Center in Cleveland.
LOP-G has always been contentious since it was first revealed as an element of the now defunct Asteroid Redirect mission. Its chief criticism is that Americans can land on the lunar surface without having to deploy to LOP-G first. All the six Apollo missions that touched down on the Moon from 1969 to 1972 went straight for the lunar surface.
A lunar-orbit space station, LOP-G is intended as a solar-powered communications hub, science laboratory, short-term habitation module and holding area for rovers and other robots. Development of LOP-G is being led by the European Space Agency (ESA), NASA, Roscosmos, the Japan Aerospace Exploration Agency (JAXA) and the Canadian Space Agency (CSA), all of which partnered to build the ISS.
Apollo 11 astronaut Buzz Aldrin (the second human to walk on the Moon) said he's "quite opposed to the Gateway." "Using the Gateway as a staging area for robotic or human missions to the lunar surface is absurd," he noted.
Aldrin also asked: "Why would you want to send a crew to an intermediate point in space, pick up a lander there and go down?"
Dr. Robert Zubrin, founder of the Mars Society that promotes the human exploration and settlement of Mars, called LOP-G "NASA's worst plan yet."
"We do not need a lunar-orbiting station to go to the Moon," Zubrin said. "We do not need such a station to go to Mars. We do not need it to go to near-Earth asteroids. We do not need it to go anywhere. Nor can we accomplish anything in such a station that we cannot do in the Earth-orbiting International Space Station."
He also noted that "there is nothing at all in lunar orbit: nothing to use, nothing to explore, nothing to do."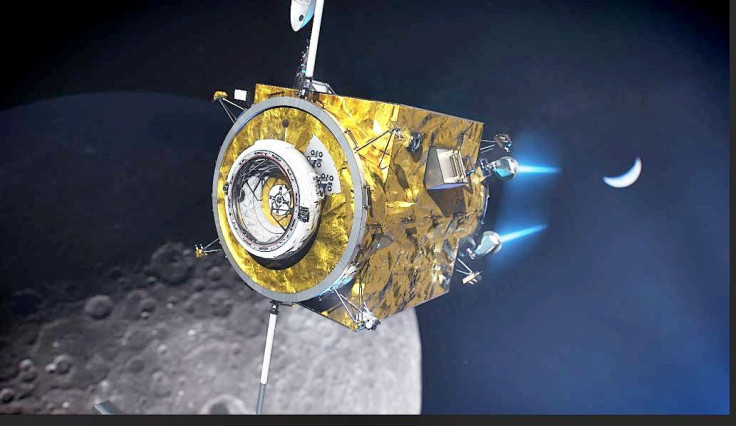 Published by Medicaldaily.com