National Wear Red Day 2016: Increasing Awareness For 1 In 3 Women Who Die From Heart Disease And Stroke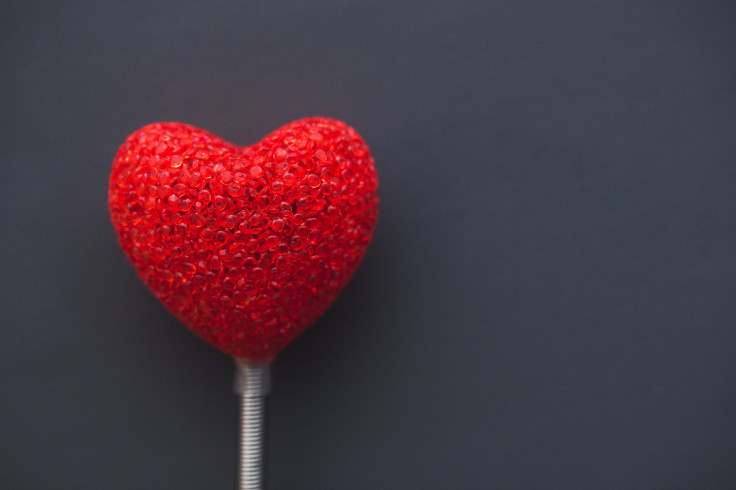 February is American Heart Month, and this year the American Heart Association's (AHA) Go Red For Women campaign is highlighting the fact women can do anything men can do. This sadly includes dying from cardiovascular disease (CVD) and stroke.
While the most recent data from the Centers for Disease Control and Prevention finds CVD is the leading killer of men and women, there are disparate effects among women, and then even greater disparate effects among women of color. The AHA reports one in three women die of CVD and stroke each year, but 80 percent of cardiac cases can be prevented with education and lifestyle changes. That's why the AHA wears red on the first Friday of every February.
On Feb. 5, National Wear Red Day, people are invited to sport the shade in support of the campaign and the work it's doing concerning women's cardiovascular health. The color red coincides with the color of our hearts, yes, but the AHA suspects they subconsciously chose it based on science. Red is "charged with social and cultural meaning," Scientific American reported — It can elevate the perceived attractiveness and health of a person's face, and if you're feeling attractive, you're more likely to be confident. Not to mention a study in the journal Emotion found the color red increases the speed and strength of reactions.
By wearing a red shirt, shoes, lipstick, or even dress-shaped pin (the official campaign logo), you show your support for "educational programs to increase women's awareness and critical research to discover scientific knowledge about cardiovascular health." Just yesterday, a study published in the Canadian Journal of Cardiology suggested there's a chance women's mental health is better in women-only cardiac rehabilitation.
The Go Red For Women campaign is relatively new. The AHA and the National Heart, Lung and Blood Institute launched it in 2003, when the data showed CVD claimed the livers of nearly 500,000 Americans each year — a number they found women weren't paying attention to. The campaign doubles as a network of women dedicated to education, support, and research. And in the 10-plus years since it's launched, the AHA reported 34 percent fewer women die from heart disease and more than 627,000 women's lives have been saved.
That's not all: The AHA finds nearly 90 percent of women have made at least one healthy behavior change: More than one-third have lost weight; gender- and diversity-specific challenges have been identified and targeted; and advocacy efforts have been successful, including the Heart for Women Act in 2012, which required the FDA to report clinical trials based on gender.
However, more work needs to be done.
"Heart disease and stroke claim the life of nearly one woman in the United States every minute," Lisa Sherman, President and CEO of Ad Council, said in a statement. "But many women continue to believe the disease is one that just targets men or the elderly, so they're not taking action to reduce their risk. Together, with our longstanding partner the [AHA], we know that this new campaign will have a life-saving impact."
When it comes to CVD, both men and women have to make their heart a priority, but especially women. Scheduling visits with your doctor to check for the most common risk factors — obesity, high blood pressure, high cholesterol, excessive alcohol use, per the CDC — makes a difference. Then, encourage the people closest to you to do the same.
Published by Medicaldaily.com