The NBA May Be Getting Into Wearable Tech, Tracking Player Movements And Effort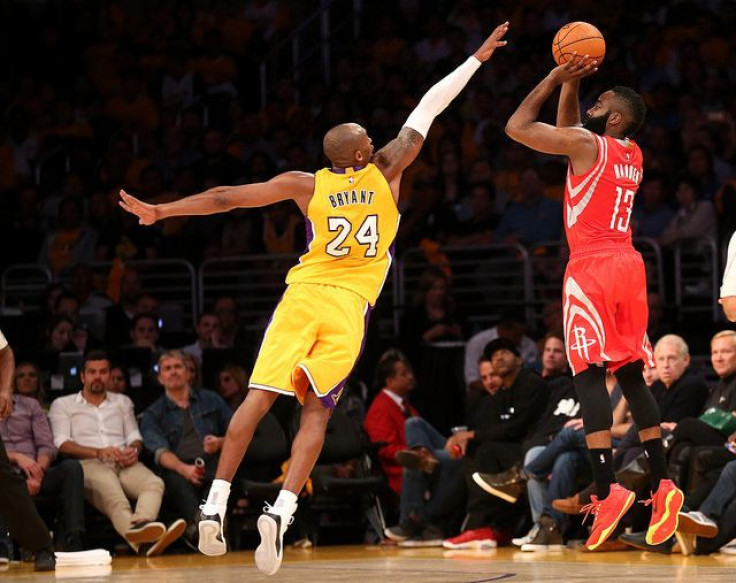 In today's society, it seems like everyone has a piece of wearable technology or knows someone that does. I have a Fitbit tracker strapped to my wrist right now. So it was only a matter of time before wearables found their way onto the courts and fields of your favorite sports.
The National Basketball Association (NBA) is funding a study on products from device-makers Catapult and STATSports at the Mayo Clinic in Minnesota. The purpose of the study is to find out how effective both devices are at determining player movements, with the ultimate goal to have players wearing them during games.
Though most teams use wearables in practice and during shootarounds, Catapult expects to have about 20 NBA clients before the start of the 2015-16 season. It was only a matter of time before the devices made it into the big leagues, too; the Fort Wayne Mad Ants, part of the NBDL (the minor league for the NBA), had been wearing the Catapult monitors during games last season.
The devices weigh less than an ounce and are worn underneath a player's jersey. They do everything your basic fitness tracker does: track distance traveled and running speed. But the real data that is valuable to NBA teams and players would be health- and fatigue-related information. With the devices, coaches and trainers will be able to see a player's acceleration and deceleration and the power behind them, as well as how much force they exert while jumping and the impact they feel when landing.
Experts will be able see if a player is on the verge of an injury or if they're playing on an undiagnosed or unseen injury. They'll be able to see this because the devices can tell which leg has more power in it during movement. The devices can also show when a player is fatigued, which makes them more vulnerable to injury. For example, during the 2015 NBA Finals, the Golden State Warriors' Klay Thompson and Steph Curry were taken out of the game after data from Catapult devices — worn during practice — showed they had reached peak fatigue levels.
So, how soon will you be able to yell at LeBron James about his effort, or lack of it, with scientific data to back you up? Don't hold your breath. The NBA cares about player safety, but it probably wants to make sure these devices work as advertised before equipping every player in the league with one — which is the reason for the study. Chances are NBA general managers will have to fight the player's union over contracts, too, as playing time, concerns over injuries, and more will be laid bare by the introduction of these wearables. That said, it's fair to say it'll be a while before the wearable revolution truly hits the court.
Published by Medicaldaily.com