Nelson Mandela Looking Sickly During Hospital Discharge Announcement [VIDEO]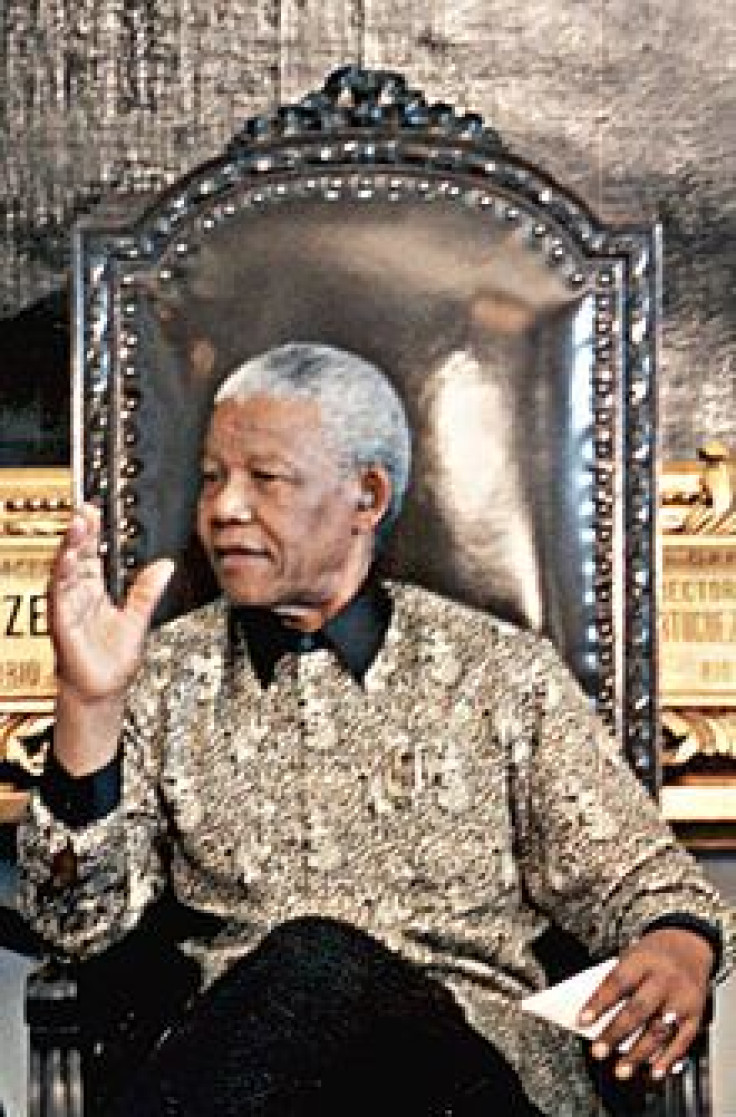 After being hospitalized last month due to a lung infection related to pneumonia, former South African president Nelson Mandela made his first television appearance this Monday where he appeared malnourished and weak despite conflicting reports from African National Congress (ANC) representatives.
An ANC spokesperson said, "After receiving a briefing from the medical team, the national officials are satisfied that President Mandela is in good health and is receiving the very best medical care."
From his home in Johannesburg, South Africa, Mandela and President Jacob Zuma addressed the South African media outlet SABC. The current president did most of the talking, making the announcement that the influential leader was released from the hospital earlier this month and is making a full recovery.
Showing very little emotion or even movement, the former Nobel Peace Prize recipient sat quietly as President Zuma explained the details of his release from the hospital.
Mandela's respiratory troubles are a result of the prison sentence he served for his anti-apartheid exploits. Problems with his lung began to arise after he contracted tuberculosis during his stay at Robben Island prison in Cape Town, South Africa years ago.
Just this past Christmas, 94-year-old Mandela underwent gallstone surgery after he was initially diagnosed with the lung infection.
Published by Medicaldaily.com