Neurosurgeons Who Infected Cancer Patients With Bowel Bacteria Resign: University Of California Officials Say Surgeons "Deliberately Circumvented" Internal Policies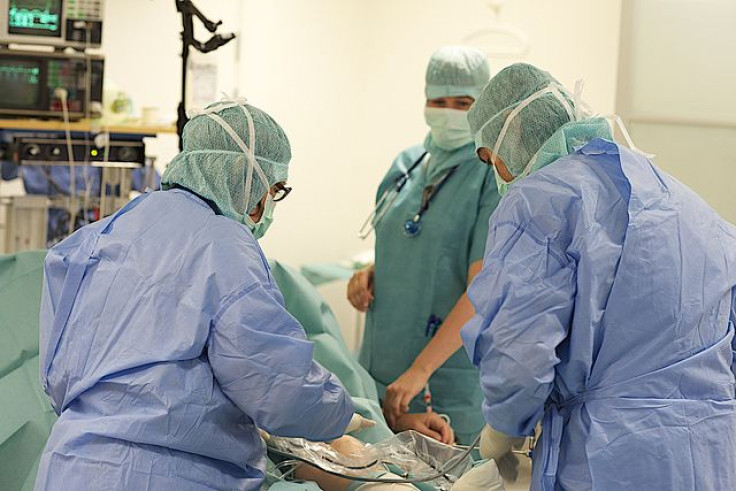 Two University of California neurosurgeons have resigned after an unsuccessful attempt to cure three brain-cancer patients with bowel bacteria. Although the surgeons contended that their patients approved of the experimental, last-resort treatment, officials held that their failure to secure formal approval violated the university's code of conduct. According to university investigators, Dr. J. Paul Muizelaar and Dr. Rudolph J. Schrot "deliberately circumvented" internal policies, "defied directives" from management and eschewed federal regulations.
"Investigators I appointed heard from some witnesses that there is perception that compliance with university policies and external regulatory requirements is not a universally held value," said the university's executive vice chancellor and provost Ralph J. Hexter, speaking to the Associated Press.
The three patients had been diagnosed with glioblastoma, the most common and aggressive form of malignant primary brain tumor. Without treatment, the average patient survives for about five months.
Last July, the third infected patient developed sepsis and died within two weeks. Shortly thereafter, an investigation was launched by university. The year-long probe eventually led to the resignation of the School of Medicine's Dean, Dr. Claire Pomeroy. Muizelaar, who led the school's neurosurgery department, soon followed.
Schrot said he would leave at the end of the month.
"This is really distressing," bioethicist Patricia Backlar told The Sacramento Bee last year. "UC Davis is a very respectable school, but even the best places have trouble…these men have put that school in jeopardy."
Both surgeons maintain that their actions were intended to benefit only the patients, and that claims of unauthorized profitable research are completely unfounded. Their decision to infect the patients with bowel bacteria was nothing but a last-ditch effort to save three terminally ill people. Muizelaar added that the treatment in question had been suggested by a colleague.
"I was simply thinking that I could help patients," Muizelaar told The Sacramento Bee. "My whole medical practice is guided by actually only one principle, namely: What would I do for my mother, my son, myself?"
Published by Medicaldaily.com