Nevada School Shooting: 2 Dead, 2 Injured At Sparks Middle School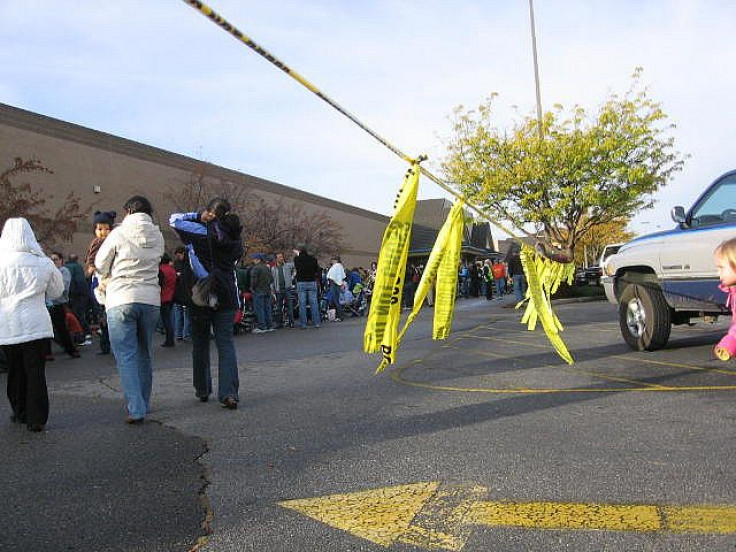 A teacher was killed and two young students were wounded at a Nevada middle school when another student opened fire in a classroom, local authorities said on Monday. The shooter was later discovered dead from what police believe to be a self-inflicted gunshot wound.
The shooting reportedly took place at around 7 a.m. at Sparks Middle School in the city of Sparks, Nev. According to witnesses, an unnamed student suddenly pulled out a handgun and opened fire, killing 45-year-old math teacher Michael Landsberry and wounding two 13-year-old students. The injured students were listed in critical condition at Renown Regional Medical Center in the neighboring city of Reno, Reuters reported.
"A kid started getting mad and he pulled out a gun and shoots my friend, one of my friends at least. And then he walked up to a teacher and says back up, the teacher started backing up and he pulled the trigger," a student witness identified as Andrew told local media. "The teacher was just lying there and he was limp, he didn't know what to do, he was just in a lot of pain."
Sparks students Kyle Nucum and Michelle Hernandez told authorities that they heard the shooter fire about six shots before leaving the school. Hernandez also said that she heard the suspect talking to himself before the incident took place. "I heard him saying, 'Why you people making fun of me, why you laughing at me,'" she told the Reno Gazette-Journal.
The shooter was later killed in what appears to have been an encounter with responding officers. It is not clear whether he died from a self-inflicted wound or police fire. Local authorities declined to give any additional details about the encounter.
"As you can imagine, the best description is chaos," Tom Robinson, deputy chief of the Reno Police Department, told CNN. "It's too early to say whether he was targeting specific people or just going on an indiscriminate shooting spree."
The incident recalls the violence witness last year at Sandy Hook Elementary School in Newtown, Conn., when 20-year-old Adam Lanza shot and killed 20 children and six staff members. Resident Nicole Hockley, whose six-year-old son died in the massacre, said in a statement that the Sparks incident emphasizes the need for new safety efforts.
"The unthinkable has happened yet again, this time in Sparks, Nevada," she said. "It's moments like this that demand that we unite as parents to find common sense solutions that keep our children – all children – safe, and prevent these tragedies from happening again and again."
Published by Medicaldaily.com