New Condom Made Of Hydro-Gel And 'Feels Like Skin' Is Being Developed: Another Design Funded By The Gates Foundation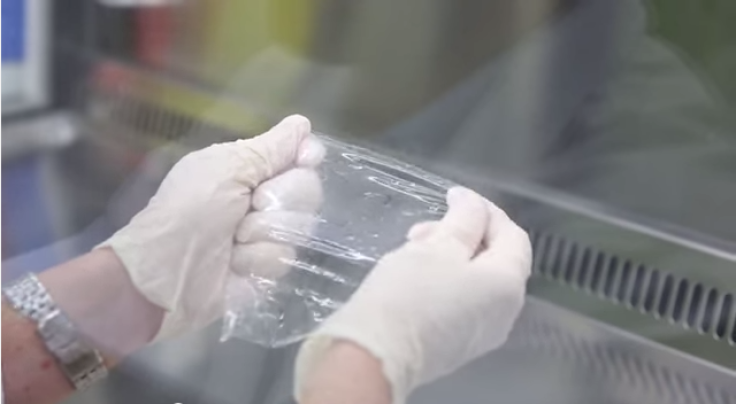 The Gateses are using their money and ingenuity again to promote better and safer sex with a new condom design. Researchers at the University of Wollongong are working on a condom that feels "just like skin."
The project, funded by the Bill & Melinda Gates Foundation, was one of 11 organizations that were given grants for developing innovative condoms. During an ask-me-anything session on Reddit last February, Gates jokingly said, "This is a sensitive topic. The idea was that men don't like the current design so perhaps something they would be more open to would allow for less HIV transmission. We still haven't gotten the results. One grantee is using carbon nanotubes to reduce the thickness."
The new material for this condom is made up of a tough hydro-gel, which is an alternative to latex.
"There is a bit of a perception of a lack of sensation with latex condoms," said Dr. Robert Gorkin from the University of Wollongong, The Australian reported. "But with tough hydrogel you can put lubricant into the condom whereas with latex it goes on top. As thin as you go with latex they'll still feel the latex material where hydrogel is some of the most skin like material there is."
The hope is that this condom will increase usage throughout the world, especially in third world or underdeveloped countries. "We could do something right now that could have a real impact on the world," Gorkin said.
Professor Don Iverson, who is an executive dean for the Faculty of Health, Arts and Design at Swinburne University, is helping Gorkin on the project. They are hoping to send people to Nigeria to collect data.
"We want to find out what is required for it to be accepted if it's colour, packaging or marketing as well as running focus groups in Sydney and Melbourne with migrant populations," Iverson said. "If we get usage up we do three things, reduce spread of HIV, reduce the spread of sexually transmitted diseases and reduce unwanted pregnancies." Iverson also points out that despite the progress that has been made to combat AIDS, it's still a major problem for developing countries.
Similar news in condom innovation was released this week, since the Gates Foundation has funded another condom project geared toward women: the "Elliptical." Researchers at Indiana University are designing this condom with the goal of keeping women more in charge of their bodies. The condom would have more of an elliptical shape, as opposed to a round one.
"Many men just refuse to use condoms, so if a woman's partner refuses to use a condom or complains about a condom, she can say I'll use one," said researcher Debby Herbenick in the press release. "It provides a female-initiated or a female-controlled option."
These two research initiatives are just a few of the philanthropic endeavors that Bill Gates and his wife Melinda support. The Gates Foundation supports agricultural development, fighting neglected infectious diseases, nutrition, water, sanitation, and hygiene, among others. The billionaire and his wife are known for their generosity. As Bill once said in an interview with The Telegraph, "Money has no utility to me beyond a certain point. Its utility is entirely in building an organisation and getting the resources out to the poorest in the world."
Published by Medicaldaily.com