New Device May Eliminate Useless Trips to the Doctor's Office by Diagnosing Symptoms Within Seconds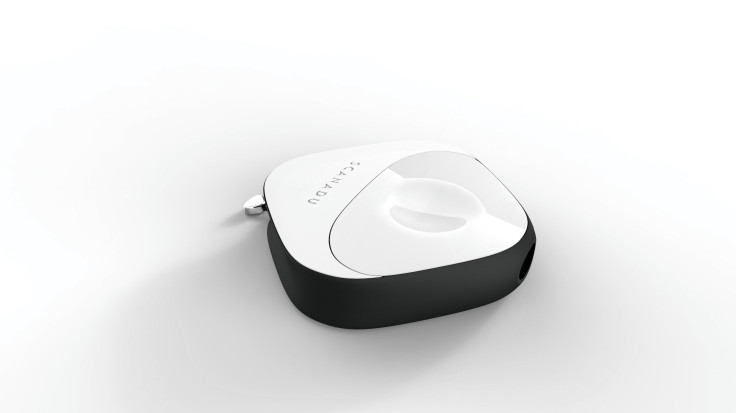 How do you know when you need to go see a doctor or when your "cold" is actually something more serious? With the rising cost of healthcare in U.S., consumers are always seeking more affordable alternatives to take control of their own health.
A new company is making medical devices that promise to give you the ability to monitor and track your own health with data delivered straight to your smart phone.
Scanadu, founded two years ago in 2010, has unveiled their first three products that it expects to start selling within the next year.
The first is the Scanadu SCOUT, a portable device that monitors vital health signs like heart rate, pulse transit time, electrical heart activity, temperature, heart rate variability and blood oxygenation when held up to the temples for less than 10 seconds.
The second is Project ScanaFlu, which is a low-cost saliva-testing device that scans for cold and flu symptoms. The company says that the disposable device can test for Strep A, Influenza A, Influenza B, Adenovirus and RSV almost immediately compared to other available tests that are not as fast and not connected to mobile devices.
The third is Project ScanaFlo, a urine-testing device that can test for conditions such as dehydration, pregnancy complications, preeclampsia, gestational diabetes, kidney failure and urinary tract infections.
To use the device, users just need to download the free Scout app and pair the tricorder hardware with their Android, iOS or BB7 handset via Bluetooth.
The company says that the Scout, which will cost $150, will enable people to more easily gather health data themselves and prevent the need for many people to go into the doctor's office. The app will also save data so that people can monitor how their health is changing over time and compare whether their symptoms or vital signs are "normal" or out of the ordinary.
Scanadu is using imaging and sound analysis, molecular diagnostics, data analytics and algorithms to bring consumers health data in a new way.
The company is competing with for the Qualcomm Tricorder X Prize and the Nokia Sensing X Challenge.
"The thermometer, introduced in the 1800s, was the last great tool to revolutionize home healthcare," Walter de Brouwer, founder and CEO of Scanadu, said in a company news release. "Consumers don't have the tools they need to monitor their health and make informed decisions about when they're actually sick and need to see a doctor. We want to empower consumers to take control of their health and give them direct access to their personal healthfeed."
Scanadu is now working to get their products approved by the FDA, and de Brouwer expects to get his company's first three products to the market by the end of 2013.
Published by Medicaldaily.com