New Sex: Men Possess Better Sperm Quality During Ejaculation With New Women Because Of Sperm Competition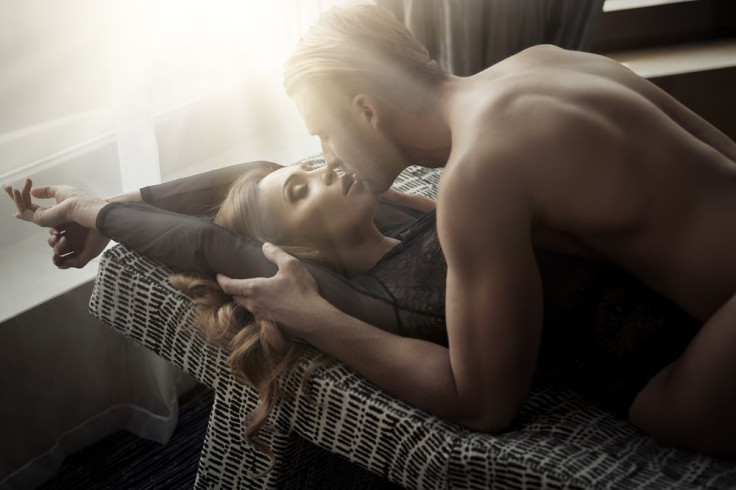 Healthy sperm isn't always a given for men. Quantity, movement, and structure all contribute to sperm health, and according to a recent study published in the journal Evolutionary Psychological Science, these traits may change with new sex partners.
"Our findings are the first to demonstrate that men's ejaculate behavior and composition change in response to a novel female stimulus," the researchers, from the College of Wooster in Ohio, wrote.
Male physiology and behavior are known to be influenced when they're exposed to new partners. In a 2000 study, for example, men found repeated exposure to an erotic stimulus to be not only less sexually arousing, but also as less appetitive and absorbing. Self-reported arousal, and therefore penile circumference, increased when men were exposed to new female stimuli after becoming accustomed to the same female stimulus. These findings are linked to man's innate physiology, which works to boost virility in the face of new mates, thus improving his chances of producing offspring.
For the current study, researchers sought to uncover whether men's ejaculate traits changed in response to familiar or new female stimuli. A total of 21 heterosexual men between the ages of 18 and 23 were recruited to watch seven sexually explicit videos in a private room every 48 to 75 hours for 15 days.
The first six videos depicted the same actress and actor, while the seventh film had a different actress but the same actor. Each video consisted of a three-minute clip from a longer 20-minute video and was played on repeat until the men ejaculated.
The men were instructed to record what time they began watching the film, what time they ejaculated, and whether all of their ejaculate was deposited into a collection cup. The researchers also assessed time of ejaculate volume and the number of motile sperm from each participant. If some of the ejaculate didn't make it into the cup, it was not included as part of the data.
The findings revealed that the time it took participants to ejaculate ranged between four and 21 minutes. When it came to the first six films, there was no habituation effect, which means repeatedly viewing the same woman did not increase or decrease the time to ejaculation. However, they ejaculated faster and with a higher quality when viewing the seventh film, which included a new woman.
The researchers suspect these men were more likely to produce higher quality sperm for a new female stimulus for two reasons. First, they believe that hypothetically, the men had already fertilized the egg(s) or had their sperm stored by women they mated with. Second, these findings are linked to the concept of sperm competition, which refers to the competition between the sperm of two different men to fertilize a single woman's egg. This occurs more in extra-pair copulations — when people have sex with others other than their mate.
Casual sex sheds light on more than just a person's desire to have sex with more than one other person. It also affects how male infertility is diagnosed and may assist in reproductive techniques. Promoting behaviors that are more similar to normal sexual scenarios, for example, can improve the accuracy of male infertility diagnoses, while using new female stimuli may improve the outcome of assisted reproductive techniques.
Sources: Joseph, PN, Sharma, RK, Agarwal, A., & Sirot, LK. Men Ejaculate Larger Volumes of Semen, More Motile Sperm, and More Quickly when Exposed to Images of Novel Women. Evolutionary Psychological Science. 2015.
Koukounas E and Over R. Changes in the magnitude of the eyeblink startle response during habituation of sexual arousal. Behavior Research and Therapy. 2000.
Published by Medicaldaily.com