New Swedish Sex App Lets You "Test Sex" with Fantasy Characters and Facebook Friends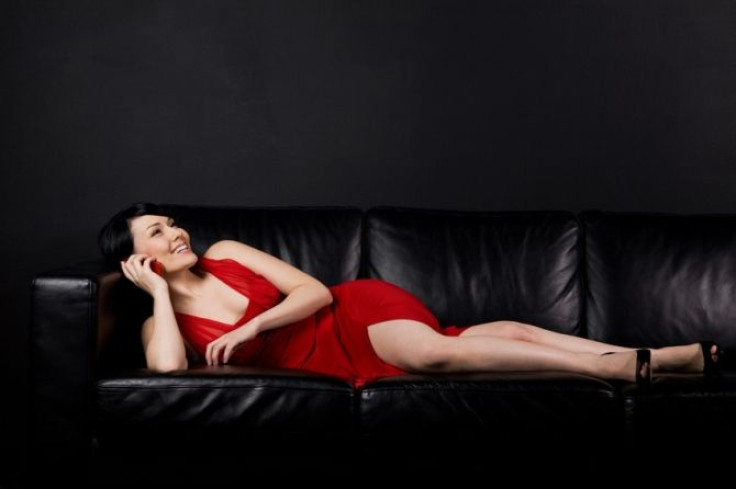 Do you ever wonder what it would be like to have sex with a demanding film director, a snotty socialite, rough construction worker, a guy who does the voice-over in movie trailers or perhaps with one of your Facebook friends?
As part of a new safe-sex campaign to promote condom use, the Swedish Institute for Communicable Disease Control (SMI) launched an application called Provligget, or Test Nooky, that lets users "test sex" or explore what it would be like to have sex with a range of fantasy characters, ranging from a personal trainer, to an unfaithful woman, to a handyman, all portrayed by more or less famous Swedish actors.
"The focus is on condom use... We're trying to get this issue on the agenda," said Karin Raagsjoe, who developed the idea for the SMI application, according to AFP.
After people select their virtual partner, they are asked if they want to use a condom, and then to record their own moaning and groaning which is then mixed with the sexually-ecstatic voice of their character of choice.
While users are listening, messages pop up to ask questions like: "Did you know that people who suggest using a condom are seen as confident and considerate?" and "Did you know Swedes are among the worst in the world at using a condom?"
Users can also chose to send a request to their Facebook friends asking if they are up for a test session of passionate love making if none of the 11 characters appeal to your sexual fantasy.
"The two of you can then mix your voices together," Raagsjoe told AFP.
Raagsjoe believes that the app was an entertaining way to raise awareness and get people to visit the www.knulldeluxe.se website, which provides tips on condom-use tips information on where to get tested for sexually transmittable diseases.
"Swedes are bad at using condoms," she said, pointing out recent findings that showed that only about 40 percent of Swedes used protection.
The Swedish Institute for Communicable Disease Control also found that gonorrhea infections in Sweden increased 13 percent last year compared to 2010. Rates of chlamydia and HIV infections were also on the rise.
Raagsjoe said the new application was a fun way to get young people into thinking and talking about their sex habits.
"It is really hard to reach this group with the message of condom use," she told AFP
"And people are also a bit shy. In the north we are known for being open about sex, but it is still hard to bring up the issue of using a condom," she said, stressing that "it is very intimate, and it can be hard if you don't make it a habit ... sort of like wearing a bike helmet," she said.
Published by Medicaldaily.com