A New Take on Gift-Giving: Blood Donations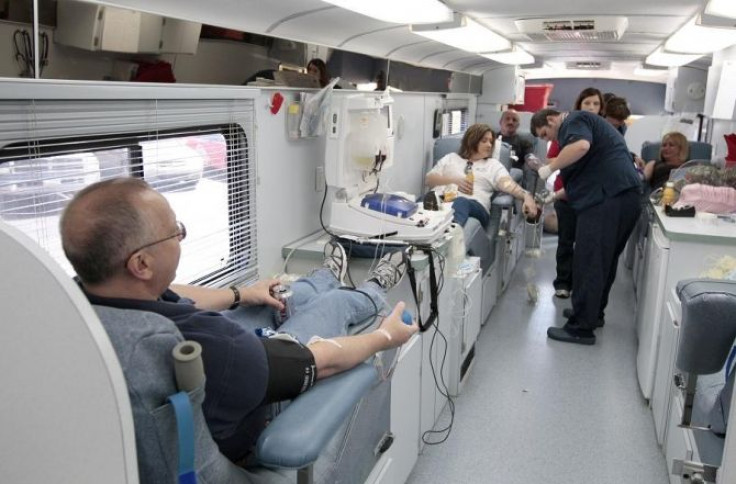 It seems like this time of year every organization with a particular expertise or producing something to sell releases a holiday gift guide, amounting to piles of deals and discounts for stuff. Lots and lots of closet-filling stuff.
This year, the New York Blood Center (NYBC) is offering a new approach to gift guides. Their ideas are free, and the giftees actually need the present.
NYBC is proposing three "free" gift ideas; donate blood in someone's honor, and share your story on the NYBC Facebook page, encourage others to donate with a post on your own Facebook page, or download and print one of four different holiday cards from NYBC to honor someone with a blood donation.
"Think about all the people in your life who've been in a car accident, or had surgery, or are dealing with cancer. They probably got a blood transfusion," said NYBC Chief Medical Officer Beth Shaz, MD. "Especially at this busy time of year, we need to make sure that blood is always available for whoever needs it."
Dr. Shaz noted the blood supply needs constant replenishment because it has a shelf life of as little as five days, and that Type O-negative donors are especially prized because their blood can be transfused into anyone.
Thanks to recovery efforts during an active disaster summer that included flooding, earthquakes, and extreme weather scenarios, donations are especially in need.
"Blood donations are down a little bit this year," said Darren Irby, Executive Director, Sales and Marketing for the American Red Cross. "As soon as it comes in, it immediately goes out."
The Red Cross, unaffiliated with NYBC, is also taking advantage of the season's spirit with The Perfect Gift, a campaign highlighting the importance of blood donation.
"People are thinking about how to give back, and the Red Cross wants to deliver quick and beneficial ways to do that," said Irby.
Published by Medicaldaily.com