New Teardrop MemoryShape Silicone Gel Breast Implants Approved By FDA; Johnson & Johnson Aims For Improved Shape, Feel, And Safety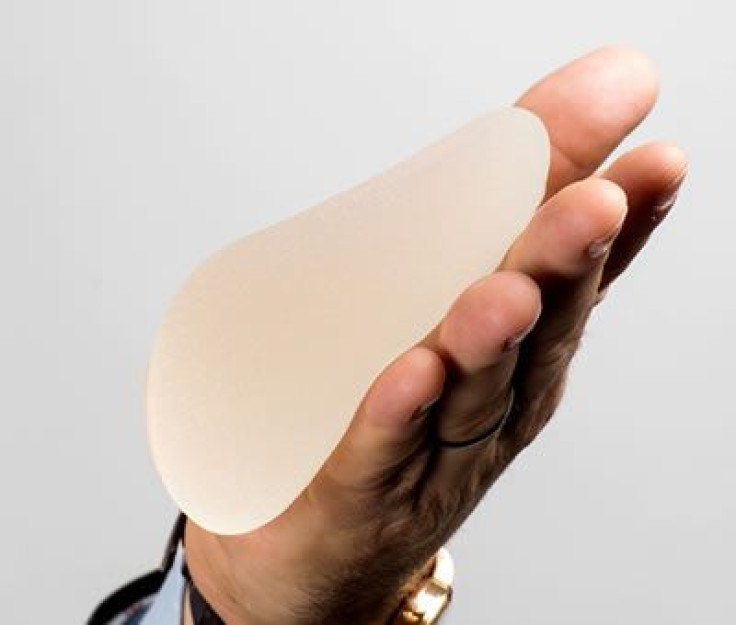 In a bid to not only make breast implants look and feel better for patients, Mentor, a division of Johnson & Johnson, has gained approval by the U.S. Food and Drug Administration (FDA) to sell a new generation of silicone breast implants in the U.S. that have shown significant safety. The new "MemoryShape" silicone implants will be used for cosmetic breast augmentation in addition to breast reconstruction in women over the age of 22.
A major component of the approval for these new implants was a focus on safety. After scares two decades ago, implicating silicone breast implants in the development of cancers, this new generation of breast implants addresses all safety concerns. To gain approval, 955 women were monitored for over ten years annually for stability of the implants and other overall health issues.
Breast implants can sometimes leak fluid. In the case of saline breast implants, the nonharmful salt water contained in the implant poses little harm if the implants rupture, as it is absorbed by the body. But little was known about the impacts on internal exposure to silicone-based implant filling materials when they were suspected of being linked to cancer development and taken off of the market in 1992. In 2006, silicone implants were reintroduced to the American market after safety studies showed them to be safe for women's health.
The company is required by the FDA to track the health of 2,500 women while the implants are on the market to assure the safety in a large sample size. Additionally, 10,750 women who get the implants will be tracked for the development of rare diseases such as rare connective tissue disease, neurological disease, brain cancer, cervical/vulvar cancer, and lymphoma.
The new MemoryShape implants contain silicone that is cross-linked, making the bonds between the chains of silicone molecules closer together. This creates implants that are firmer and have a lower propensity to leak. The implants are also a teardrop shape to better imitate the shape of real breasts. These specific implants have been approved outside of the United States for more than a decade, with much of that time devoted to safety testing for the U.S. market.
The FDA does give warnings about the use of breast implants. "It's important to remember that breast implants are not lifetime devices. Women should fully understand the risks associated with breast implants before considering augmentation or reconstruction surgery, and they should recognize that long-term monitoring is essential," said Jeffrey Shuren, M.D., director of the FDA's Center for Devices and Radiological Health in an FDA press release. "The data we reviewed showed a reasonable assurance of safety and effectiveness. We will be looking at the results from post-approval studies that will focus on the implants' long-term safety and effectiveness."
Published by Medicaldaily.com