New Technique May Replace Biopsies for Brain Tumor Patients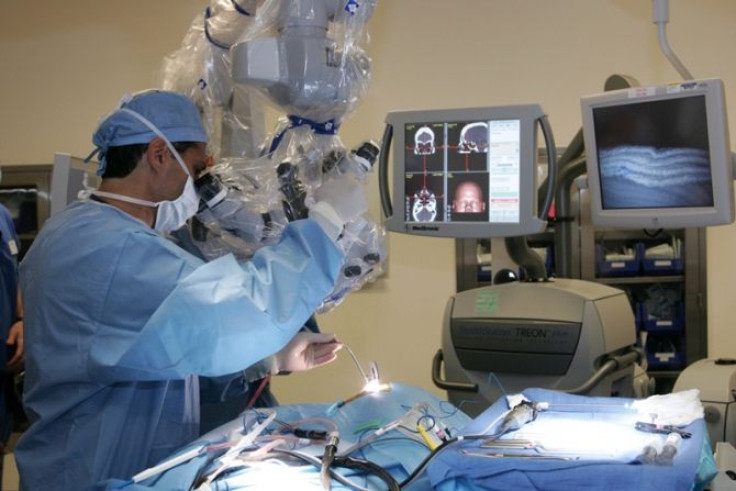 A newly developed non-invasive imaging technique to diagnose brain tumors is a "major breakthrough" for affected patients, researchers said in a statement Thursday.
Researchers at UT Southwestern Medical Center say the imaging test can potentially replace the need for surgery in patients whose tumors are located in parts of the brain that are too risky to biopsy.
According to a new study's findings, a new magnetic resonance spectroscopy (MRS) technique is capable of providing a "definitive diagnosis" of cancer based on images of a protein associated with a mutated gene found in 80 percent of low and intermediate-grade gliomas, a type of tumor that starts in the brain or spine from glial cells.
Researchers noted that the presence of the mutated gene would also mean a better prognosis.
"To our knowledge, this is the only direct metabolic consequence of a genetic mutation in a cancer cell that can be identified through noninvasive imaging," said Dr. Elizabeth Maher, associate professor of internal medicine and neurology at UT Southwestern and senior author of the study, said in a statement. "This is a major breakthrough for brain tumor patients."
Researchers developed the test by changing the settings of a magnetic resonance imaging (MRI) scanner to track levels of the mutated gene protein with new data acquisition and analysis procedure methods.
Researchers said that their next step is to implement this non-invasive testing procedure to be a part of routine MRIs for brain tumors.
"It doesn't require any injections or special equipment," added Maher.
Researchers tested 30 glioma patients with MRS imaging before surgery and found with 100 percent accuracy half of the patients had mutations as well as high levels of the protein when researchers examined their biopsy samples.
Researchers said that doctors of a 25-year-old male patient who had undergone the MRS scan were able to determine the best time for him to begin chemotherapy when the test showed that his tumor moved from dormancy to rapid growth.
"We treated him with chemotherapy and his protein levels came down," Dr. Maher said.
Researchers said that before the 25-year-old patient had participated in the imaging study, he had had tumor removal surgery in 2007, and because a part of the tumor could not be safely removed, he continued to suffer seizures and other neurological problems. However after he went under chemotherapy treatment, his symptoms diminished, thanks to the imaging technique.
The study is published online in Nature Medicine.
Published by Medicaldaily.com