New Tip For Losing Weight? Tough Talk From Online Friend Helps Alcoholic, Obese Man Lose 400 Pounds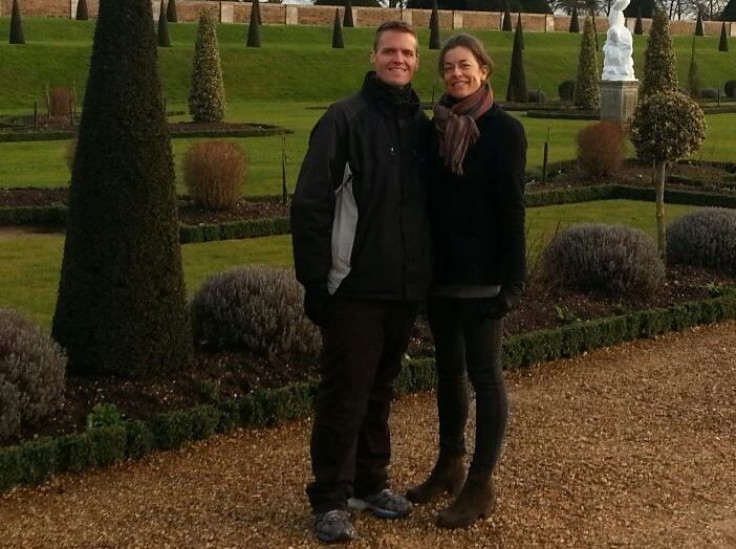 Life-changing honesty when we need it most may be hard to find. Is it TV that has generally warped behavior, showing us too many characters who trade either brutality or platitudes when simple truth is needed? According to Brian Flemming, 32, sympathy was not what he needed when he had sunk to his lowest level. Instead, it was "truth" talk (some might say tough talk) from an online friend that transformed his attitude and then his life.
Flemming, now a business relations representative and part-time music teacher in Canton, Mich., wrote on his blog that he was randomly paired with Jackie Eastham one day two years ago while playing Draw Something, an online Pictionary-like game. Living in England and 20 years older than Brian, Eastham was quick to trade jokes between rounds. A simple friendship was formed, and they kept in touch through the game.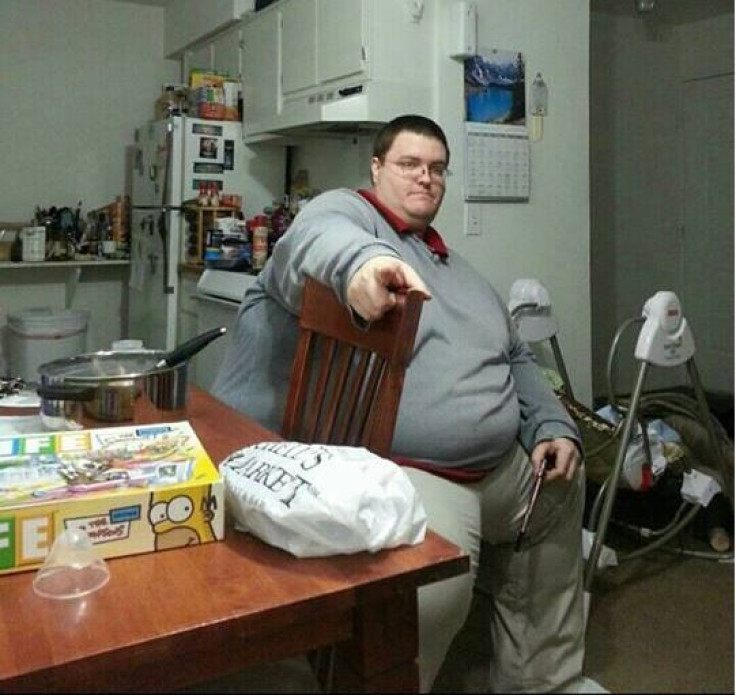 Always overweight, Flemming had been told by his eighth-grade gym teacher he needed to walk every day and stop drinking soda, but he had avoided the advice. As an adult, his bad health habits continued. His diet consisted of fast food and plenty of sugar. As with most people, Flemming's obesity went hand in hand with avoidance and seclusion; each night in front of the TV, Flemming drank a fifth of vodka mixed with a liter of soda.
By the time he met Eastham online, Flemming had last weighed in at 625 lbs., while also being pre-diabetic. Unseen and living alone, never once had he mentioned his drinking problem to anyone. Knowing Eastham was "safe" — she lived a thousand miles away, she was older, and they had traded barbs often enough — he decided to describe his true self to her: the massive amount of weight, booze-soaked nights, the maudlin self-pity, a pessimistic view of the future. How did she react?
"She was angry with me. She told me that I was wasting my life and that I should be ashamed that I was throwing it away when there are so many people out there who are fighting to stay alive," Flemming wrote in his blog.
Eastham spoke from the heart, she spoke from where she herself lived. Up against real odds and facing something more than self-created misfortune, she herself had been diagnosed with myotonic dystrophy, which causes progressive muscle weakness and affects various organ systems. Speaking with Flemming, she had not yet experienced more than mild symptoms from this an inherited form of muscular dystrophy, however she understood that someday soon she might and for that reason, health could never be taken for granted.
"I just thought bloody hell, you're a guy who's 30 ... and you're wasting your life," Eastham told CNN. "My future is a lot gloomier. I'm trying to make the brightest future I can, and ... you're dragging yourself down."
So began Flemming's transformation. He gave up the alcohol cold-turkey, cut out the fast food and sugar, and began to exercise, beginning his routine far from laughing eyes: walking in a basement. Over the course of two years, Flemming, who is 6-foot-2, lost 380 lbs., shrinking his 60-inch waist to a mere 38 inches. No miracle occurred, he simply stuck to his new diet, while remaining in touch with an encouraging Eastham. He no longer counts calories but remains aware of his diet and the need to exercise, and plans to save enough money to undergo surgery to remove excess skin.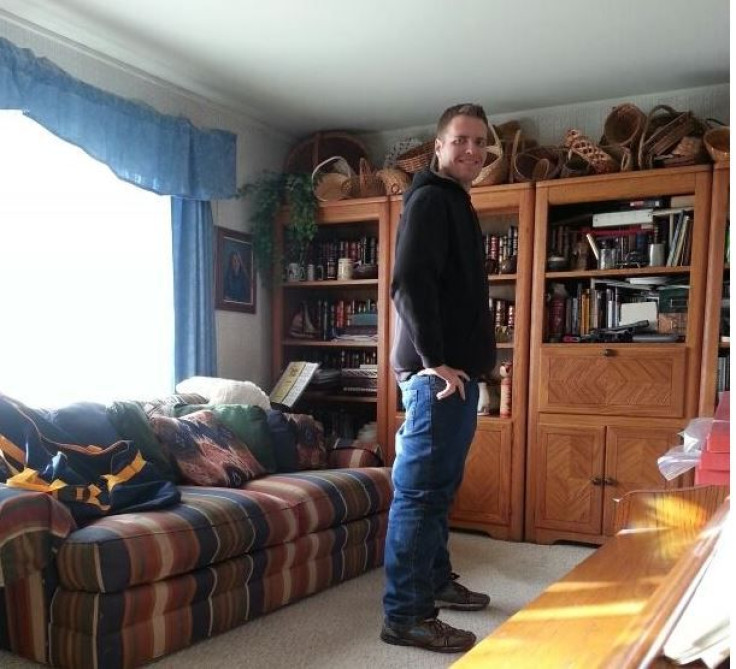 "I used to tell Jackie about how all of this feels like a dream and that it never actually happened," Flemming wrote in his blog. "She just says that this is me living my life now and that I need to get used to it! I sometimes look in the mirror and don't recognise the guy I see."
Published by Medicaldaily.com