New Year's Resolution 2017: Athleisure Pieces For The Gym To Shop For In January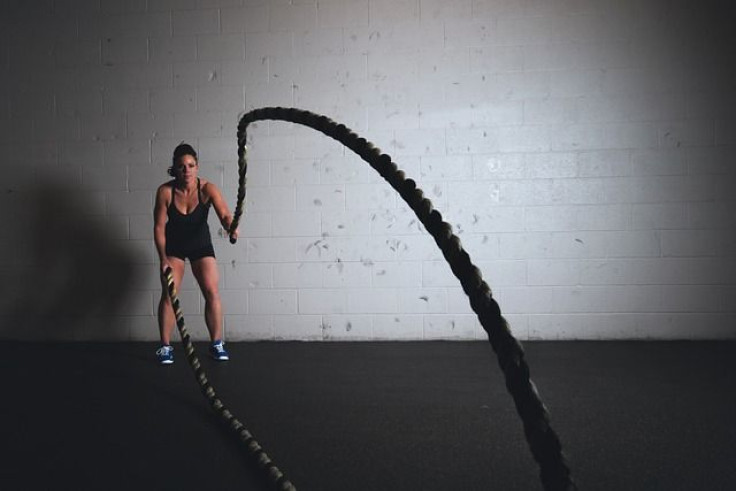 New Year's Resolutions are synonymous with gyms, and, unfortunately, failure. If you need motivation to work out before it's time to sport a bathing suit, try wearing athleisure clothes that you feel good in and that look good too.
"The act of putting on workout gear for those new to exercise is the physical side of the mental shift to start living better," Clint Fuqua, a trainer at Clint Fuqua in Dallas, Texas, previously told Medical Daily.
Read: 6 New Year's Resolution Health Tips To Help Unlock Power Of The Mind In 2016
Prior research has found that wearing certain clothes can make us undergo mental changes, which is also true when it comes to our drive for working out.
We've listed some necessary athleisure wardrobe pieces that any long-term gym lover has in her closet, and that you might just want to show off at your local fitness center or spin class.
FULL-LENGTH LEGGINGS
Long pants for the gym are a must, especially in bitter January. Many workout classes, such as spin and yoga, are done best when your whole legs are covered. Also, there's no worry of snagging them on a machine. Afraid of being hot inside a gym? Pair long pants with a loose, baggy tank.
We suggest: Tory Sport's Chevron leggings
Read: Orthorexia Warning Signs: New Year's Resolutions Can Trigger Eating Disorders; Symptoms To Know
A BASIC, THIN, LONG-SLEEVED SHIRT
Invest in a long-sleeved shirt, even if you don't work out in it. Trust us, it's always good to have a lightweight layer to throw on if you're out in the elements, even if you're just walking to your car.
Additionally, studios can be cold before a class, but once you get moving, you'll want to shed a long layer for a tank underneath.
We suggest: Lululemon's Metal Vent Tech Long Sleeve
HEADBAND = NECESSARY
Even if you're a girl with a short haircut, or a guy with a manbun, you'll want a headband at the gym. You'll feel better and work out harder without sweaty hair falling in your eyes or sticking to your face. These accessories are typically cheap and small enough to wrap around your wrist, so why not invest in one?
We suggest: Sweaty Betty's medium headband
See Also:
New Year's Resolutions Are Doomed To Fail: Why Your Healthier Lifestyle Should Start Today
Top New Year's Resolution Is No Longer Healthy Lifestyle: Why 'Living Life To Its Fullest' Is This Year's New Priority
Published by Medicaldaily.com