New York City needs to step up nail salon inspections: watchdog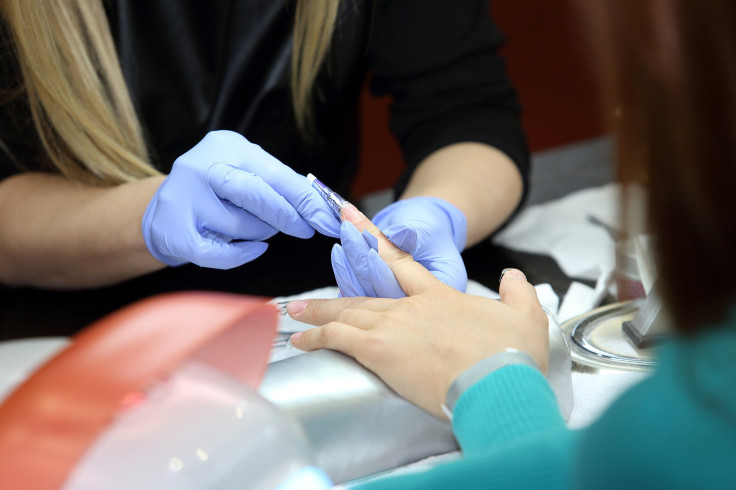 (Reuters) - New York City needs to beef up inspections of its 2,000-plus nail salons to ensure that customers are not exposed to health hazards during routine manicures, the city's top watchdog said on Monday.
Public Advocate Letitia James recommended that the city set up its own team of inspectors to complement a state-led force of 27 who are responsible for an estimated 5,000 salons in New York, from Long Island to the Canadian border.
The public advocate's office made the recommendation as part of a report on nail salon safety that speaks of "growing concern" for the health of nail salon customers and employees due to unsanitary practices and the use of toxic chemicals.
"New York City doesn't have any jurisdiction over nail salons," James said in releasing a report that documents numerous safety issues that can arise in such establishments. "We're asking for the same type of jurisdiction over inspection to increase the number of inspectors."
Across the country in recent years diseases ranging from hepatitis to bacterial infections have been transmitted during manicures, the report says. It includes photos of fingers and toes that appear swollen or covered with rashes after manicures and pedicures.
Among other hazards, the report cites the use of ultraviolet lamps to dry freshly painted nails, and treatments that expose customers to a "toxic trio" of chemicals - toluene, formaldehyde and dibutyl phthalate – suspected of links to cancer, respiratory problems and other illnesses.
Talks are under way with state officials to clear up the path for a city nail-salon inspection force, James said. Legislation facilitating the process should be introduced in the New York City Council by the end of the month, she added.
Jamie McConnell, coordinator of the National Health and Beauty Salon Alliance, said she would welcome more inspectors but "to truly address the unmitigated use of toxic chemicals in nail products, legislation needs to be passed on the federal level that requires ingredients to pass a safety standard."
New York State ranks second in the country with 13,100 registered nail salons technicians as of 2013, the report says, citing U.S. Bureau of Labor Statistics figures. Nationwide, the industry employed about 87,000 people in 2012, according to data cited in the report.
By Sebastien Malo
(Additional reporting by Frank McGurty; Editing by Jim Loney)
Published by Medicaldaily.com