New York Plans To End HIV/AIDS Epidemic: New Legislation Proposes Improved Access To Treatment For Minors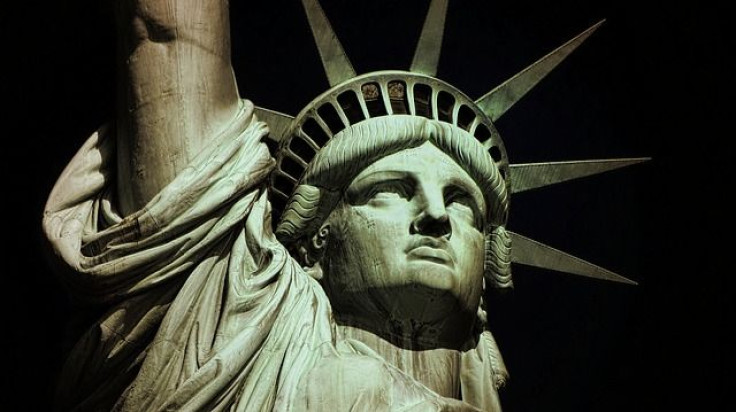 In the summer of 2014, New York Governor Andrew Cuomo announced a new initiative, Ending the Epidemic, aimed at significantly reducing new HIV infections to 750 a year by 2020. At the time, the state was seeing 3,000 new cases annually.
Since then, the government has taken some modest steps to work toward that goal, including changing the law to allow medical providers to keep better track of HIV patients that might otherwise fall through the cracks by sharing patient data with one another. This past Sunday, the governor's office announced the next phase of its plan: a series of introduced legislative amendments that would expand access to testing and treatment for both minors and the elderly as well as further relax data sharing restrictions on health providers.
"New York State is leading by example in the fight against AIDS and the initiatives in this legislation are key to building on the progress we have already made," Cuomo said in an accompanying statement. "By increasing access to testing and breaking down barriers to treatment, New York has taken a holistic approach to ending the AIDS epidemic. We will not relent until this horrific disease is nothing but a distant memory."
The proposed changes include:
Explicitly allowing minors to receive treatment for HIV without the prior consent of a parent or legal guardian. Previously, minors could only receive testing for sexually transmitted diseases (STDs) without parental notice. Those at high risk and HIV-negative will also be allowed to obtain pre-exposure prophylaxis, a costly but very effective means of preventing infection when taken regularly.

Revising state HIV testing guidelines to better match federal guidelines, making it so medical providers are encouraged to offer testing during routine care unless the patient explicitly indicates it isn't necessary.

Removing the imposed age maximum of 64 years on HIV testing. Adults of any age would now be offered an HIV test if they fit the above criteria. In justifying the proposed change, the governor's office cited research showing that half of all diagnosed HIV infections in the state are seen in people over the age of 50 and that approximately 200 new infections are diagnosed in people over the age of 60 annually.
The new amendments would also allow care management facilities and other community health providers to share patient data, a prudent move since these places often treat populations especially vulnerable to losing touch with doctors such as the poor and chronically ill. They would allow registered nurses to screen patients for syphilis, chlamydia, and gonorrhea, other STDs known to increase the risk of a subsequent HIV infection, on their own. And they would let people exposed to HIV receive post-exposure prophylaxis from a pharmacy. Currently, patients can only receive the preventative treatment from an emergency department.
"Housing Works is thrilled to see Governor Cuomo's continued leadership toward Ending the AIDS Epidemic by 2020, advancing legislation that was identified in the EtE Blueprint as critical to achieving that goal," said Charles King, President and CEO of Housing Works, a NYC-based non-profit charity that focuses on addressing both HIV and homelessness. King also served as co-chair of the original Ending the Epidemic Task Force, formed in October 2014.
Still, other advocates believe that Cuomo's proposals don't go far enough. "What they're doing is good, is smart public health that was promoted and developed by a task force he convened," Jeremy Saunders, co-executive director of advocacy group Vocal-NY , told Newsday. Saunders and others are disappointed, however, by the lack of support for a needle exchange program, as well as the lack of an explicit pledge to provide $50 million more in housing rental assistance for HIV patients, including those living outside New York City. Both ideas were part of the 44 major recommendations ultimately issued by the task force. A representative from Cuomo's office told Newsday that these proposals and others are still being considered.
Last September, advocacy groups such as Act Up New York and the Treatment Action Group loudly decried the steady decline in public funding for STD testing clinics within New York City. It was a budgetary decision highlighted by the closing of a prominent clinic in the Chelsea neighborhood, where rates of HIV and other STDs have remained high compared to the rest of the city.
At the time, activists and local officials alike attacked the closing as hypocritical in light of Cuomo's promise to aggressively combat HIV and AIDS. Time will only tell whether these new actions can begin to mend the fences between local community leaders and his office.
Published by Medicaldaily.com