New York State Insurance Rates Could Be Cut In Half Under Obamacare; Current Costs Are 18% Higher Than National Average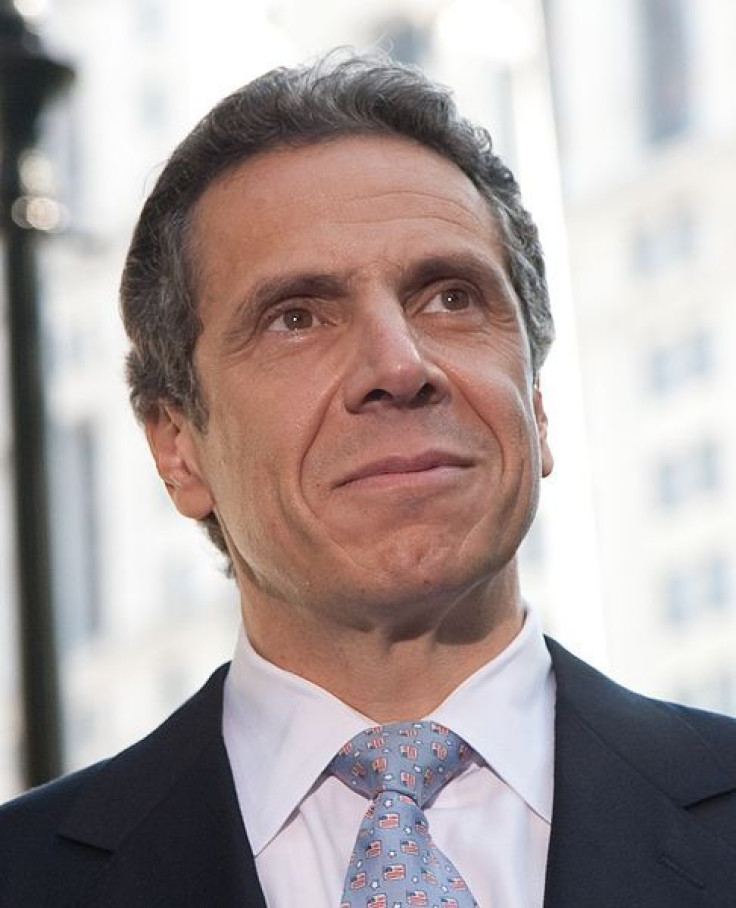 New York State insurance regulators have approved rates for individual insurance plans in 2014 that are lower on average than those currently available in New York, Governor Andrew M. Cuomo announced. Individuals buying health insurance on their own may pay as much as 50 percent less on their premiums once changes under the federal health care law take effect in January 2014.
Individuals in New York City will be able to shop for health insurance that costs as little as $308 monthly beginning October 1, 2013, the date when the Health Insurance Exchange opens. Currently those who pay for individual plans pay premiums as high as $1,000 a month or even more for coverage. Health care costs per capita are approximately 18 percent higher in New York than the national average.
The New York Exchange
The health insurance exchanges are state- or federal-run online marketplaces designed to help people shop for and enroll in health insurance coverage. Americans who do not have health insurance will be able to buy health insurance from private health care providers through the online exchange. The Exchange will also help people to check their eligibility for health care programs like Medicaid and sign up for these programs if they are eligible. The Exchange will also be able to tell what type of financial assistance is available to applicants to help them afford health insurance purchased through the Exchange.
Insurance coverage that becomes effective January 1, 2014 can be purchased through the Health Benefit Exchange beginning in October 2013.
Each state had the option to either set up an exchange themselves or allow the federal government to set one up in its state. New York chose to set up its own Exchange; on April 12, 2012, Governor Cuomo issued an executive order to establish the New York Health Benefit Exchange within the NYS Department of Health.
Five Regional Advisory Committees have provided advice and made recommendations on the establishment and operation of the Exchange. Each committee is comprised of representatives of consumers, small business, health care providers, insurance agents and brokers, labor organizations, and other stakeholders. The five committees represent Western NY, Central NY/Finger Lakes, Capital District/Mid-Hudson/Northern NY, New York City/Metro, and Long Island.
What It Looks Like
Although the rates are subject to final certification, health insurance plan rates have been approved for coverage through New York's Health Benefits Exchange from 17 companies:
Aetna
Affinity Health Plan, Inc.
American Progressive Life & Health Insurance Company of New York
Capital District Physicians Health Plan, Inc.
Health Insurance Plan of Greater New York
Empire BlueCross BlueShield
Excellus
Fidelis Care
Freelancers Co-Op
Healthfirst New York
HealthNow New York, Inc.
Independent Health
MetroPlus Health Plan
MVP Health Plan, Inc.
North Shore LIJ
Oscar Health Insurance Co.
United Healthcare
Consumers and businesses will be able to choose among the offered plans in four easy-to-compare metal tiers (bronze, silver, gold, and platinum). Within each metal tier, the plans will have standardized product offerings and contract terms, making it easier for consumers to comparison shop as well as to encourage price competition among insurers. The plans all meet certain basic requirements. As reported in the New York Times, state regulators indicated that an individual with an annual income of $17,000 will pay about $55 a month for a silver plan, while a person with a $20,000 income will pay about $85 a month for a silver plan, and someone earning $25,000 will pay about $145 a month for a silver plan.
Because the cost of individual coverage is very high in New York, only 17,000 citizens now purchase insurance on their own. State officials estimate as many as 615,000 individuals will buy health insurance on their own in the first few years that the new health law takes effect. In addition to lower premiums, about three-quarters of those people will be eligible for the subsidies available to lower-income individuals.
About 2.6 million are currently uninsured in the state.
According to a press release issued by the governor's office, individuals with incomes below 400 percent of the federal poverty level ($45,960 for individuals and $94,200 for a family of four) could qualify for financial assistance that lowers cost of coverage.
Published by Medicaldaily.com