New Yorkers Never Sleep Because They're Busy Having Sex: Residents Have 5X More Sex Than National Average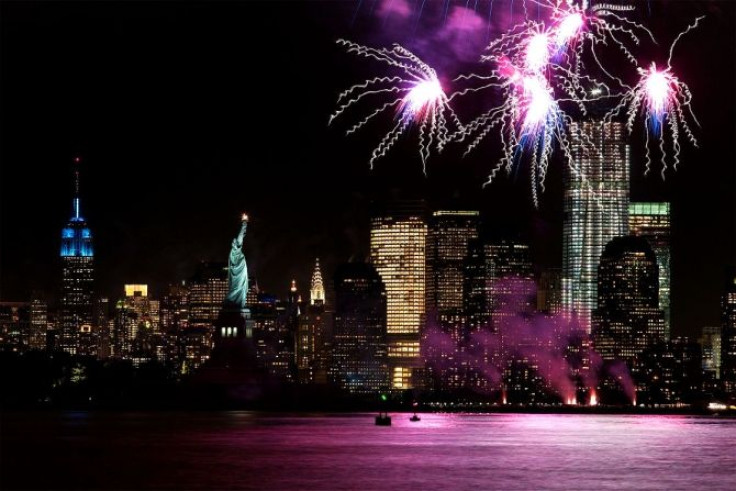 The reason why New York is the city that never sleeps may be because New Yorkers are having too much fun between the sheets, according to a new study.
New Yorkers reportedly have sex 156 times a year on average, which is five times higher than the national average, according to a new survey of sex lives across the United States.
New Yorkers also have slept with more people than another other major city in the U.S., expect for Atlanta, where residents admitted to having an average of 25 lovers in their lifetime.
The online survey conducted by condom brand Trojan asked 200 people in each of the 10 major cities including New York, Los Angeles, Chicago, Philadelphia, Miami, San Francisco, Dallas/Ft. Worth, Washington D.C., Atlanta, and Houston to complete a survey about their sex life.
The poll also found that New Yorkers were 27 percent more likely to be open about their sexual fantasies compared to any other city in the survey and 78 percent were open to the idea of using a vibrator with their lover.
On a nationwide basis, the two part survey revealed that while two-thirds of Americans adults are satisfied with their sex life, half of Americans feel like their sex life needs a boost.
The survey finds that while Americans are having more sex compared to 2011, sexual satisfactions seems to be declining with 67 percent of Americans claiming to be satisfied with their sex life in 2012 compared to in 2011 when 76 percent claimed to be satisfied.
However, nearly 81 percent of survey respondents admit that they were looking for ways to add more spice to their sex life.
Over half of Americans at 56 percent say that they are sexually adventurous, with Midwesterners taking the lead in this thrill-seeking endeavor at 60 percent being thrill-seekers in the bedroom.
The South on the other hand seems to be in need of some sexual satisfaction, with 44 percent of respondents admitting to faking an orgasm and 53 percent reporting that their sex life needed a jump start, the highest compared to any other region in the nation.
"We all have varying needs and desires when it comes to leading a fulfilling sex life," Logan Levkoff, Relationship Expert and Certified Sexuality Educator, said in a company news release. "We lead such chaotic lives that it's easy to become complacent in the bedroom. We need to make it a priority to maintain intimacy by having honest discussions with our partners about what turns us on, whether it's a new toy or a sexual fantasy."
Published by Medicaldaily.com