Quick Reads: Doubts about temps, but confidence in swabs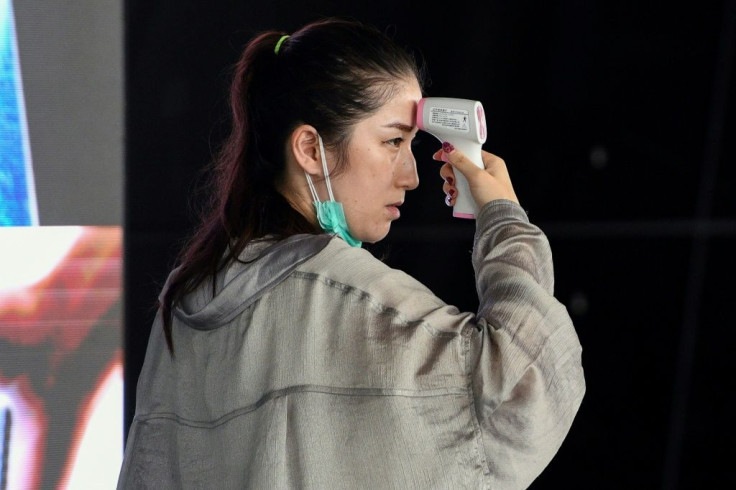 Taking the temperature of temperature checks
If you have doubts about how effective temperature checks are in determining COVID-19 infection, so does Anthony Fauci, M.D., director of the National Institute of Allergy and Infectious Disease. During remarks at Walter Reed National Medical Center on August 13, Dr. Fauci called temperature checks into question. He explained, in quotes published by ABC news, that temperature testing was not always accurate and that they had stopped using the procedure at the NIH. Instead, they use screening questions to determine possible exposure. "We have found at the NIH, that it is much much better to just question people when they come in and save the time, because the temperatures are notoriously inaccurate, many times," Dr. Fauci explained. He shared that in the heat, his own temperature has measured as high as 103, despite him being in good health.
Spitting not swabbing
The FDA has allowed emergency authorization of a COVID-19 spit test, STAT reported on Saturday.
FDA Commissioner Stephen Hahn, MD, said in a statement "providing this type of flexibility for processing saliva samples to test for COVID-19 infection is groundbreaking in terms of efficiency and avoiding shortages of crucial test components like reagents." The test, developed by the Yale School of Public Health, should cost as little as $10 and is also designed to avoid using some of the chemical reagents used with swab tests that have become harder to find. If successful, the spit tests could replace nasal swab tests. In the same statement, t esting coordinator Admiral Brett P. Giroir, M.D., called this test "...yet another testing innovation game changer…" The test, called SalivaDirect, is currently being used in conjunction with the National Basketball Association.
Georgia and masks, again
Although it did not create a statewide mask mandate, Georgia Governor Brian Kemp's executive order on Saturday, reported by ABC News, both extended existing safety restrictions, and allowed some leeway for local masking laws. Although there are restrictions on the type of masking laws allowed and the allowable fines, mandated masking is now allowed in some Georgia cities. These masking rules can only be applied on government property or private property, where the owner has agreed. WSB-TV 2 reported that Governor Kemp on Thursday announced he was withdrawing a lawsuit against Atlanta Mayor Keisha Lance Bottoms. Atlanta had imposed a mask mandate and wanted to roll back openings, returning Atlanta to "phase 1," which had more restrictions.
New Zealand delaying elections amid COVID spike
After 102 COVID-19–free days, New Zealand is experiencing a reemergence of the virus, prompting the return of strict lockdown measures. The country now has 78 active cases, up from the 49 reported last Friday. Due this increase, CNN reports that Prime Minister Jacinda Ardern will also delay parliamentary elections originally scheduled for September 19 to October 17. The country had been preparing for other options for the election, should it be necessary.
Published by Medicaldaily.com